Teachers in Rojhilat and Iran take to the streets to demand end to violations of rights
Teachers in Rojhilat and many Iranian cities took to the streets to demand an end to violations of rights, equal pay and the release of arrested teachers.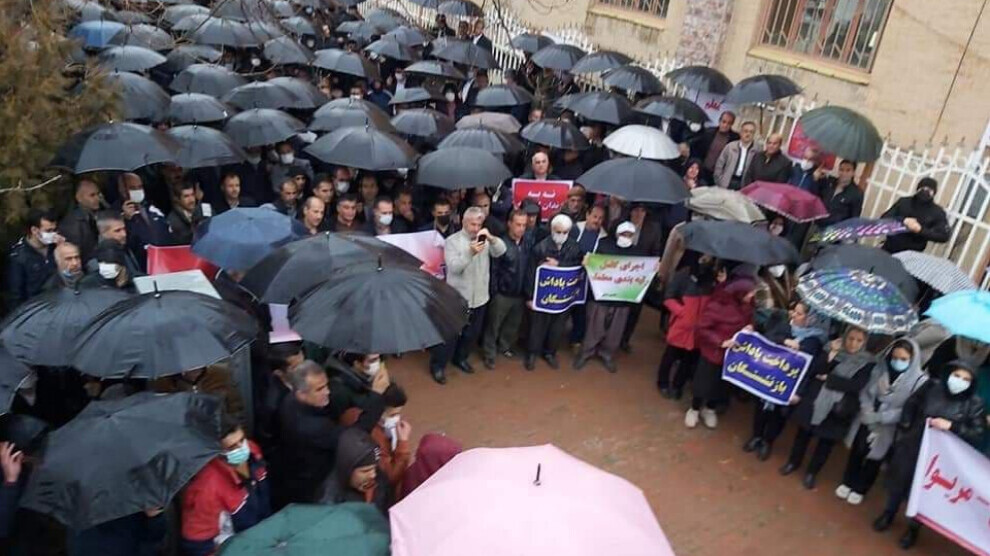 In many cities of Iran and Eastern Kurdistan (Rojhilat), teachers have long been in the streets against the Iranian regime's unlawful practices and human rights violations.
Teachers, whose demands were ignored, took to the streets again on Thursday.

Actions were organised in many cities and districts, such as Sine, Kirmaşan, Loristan, Merîwan, Tehran, Şîraz, Êsfehan, and Bukan. Teachers chanted slogans such as "Freedom for imprisoned teachers", not forgetting their comrades in prison.
In the speeches made at the protest, the violation of children's education rights, the inequality in teachers' salaries, and the illegal practices of the Iranian regime were protested. Teachers also called for the release of their colleagues in jail.
The activists stated that they will continue to be in the streets until they get their rights.