Temelli: Time to raise the struggle for peace and democracy
HDP Co-Chair Sezai Temelli, spoke at the Urfa party's provincial congress and assessed the current political situation and the agenda for the next month.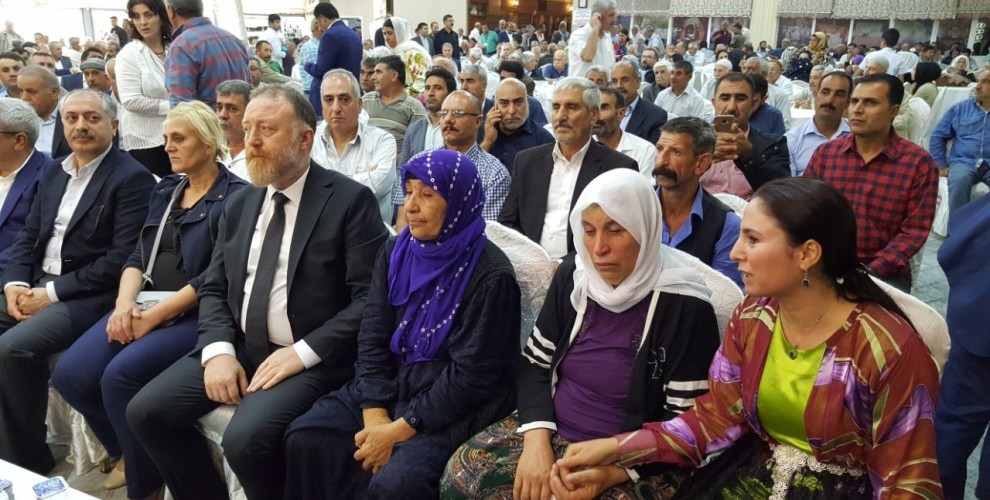 Temelli underlined the AKP policy of war and oppression of the people and added: "This country has lost its conscience, has lots its sense of justice. This government has even shut down justice from the tribunals of this country. If there are so many persecution, there will also be resistance. And the HDP represents this resistance".
Temelli then addressed the issue of isolation. "This regime of isolation has been imposed on the whole country. - he said - It is an isolation which has eliminated the possibility of a democratic solution. This isolation is an isolation imposed on the peoples waiting for peace and solution. In 2013, Mr. Öcalan said 'the AKP is stalling us'. Now - continued Temelli - it is time to raise the struggle for peace and democracy and end this isolation. If we fail to do so, peace and justice will not come to the country. "
Stating that the only job of the Interior Minister is to attack the HDP, Temelli rejected the political genocide operations.
"Lice is living under embargo. There is no day passing by without blockade in the past 3 years. There is determination to break this blockade in the people of Lice. I salute Lice and its people".