"The joint struggle of guerrilla and people will break isolation"
YJA Star guerrilla Berivan Mervan said that the isolation against Kurdish people's leader Abdullah Öcalan will be broken with the joint struggle of the guerrilla and the people.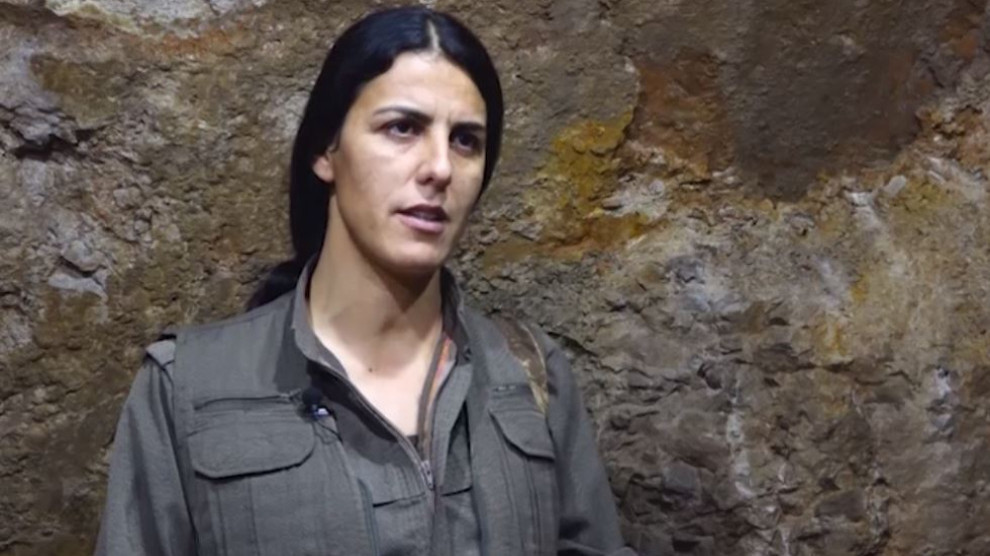 YJA Star guerrilla Berivan Mervan made evaluations on the policies implemented towards Kurds through the policies applied to Kurdish people's leader Abdullah Öcalan.
Guerrilla Mervan said that the Turkish state has been trying to develop the village guard system in South Kurdistan recently, and added that the Kurdish people and the freedom movement found themselves in an important process.
Guerrilla Mervan said that everyone should wage a strong and uninterrupted struggle; "In addition to the aggravated isolation against Rêber Apo [Abdullah Öcalan], the international conspiracy against the people of the region continues.
The occupation attacks against Heftanîn today are not separated from the policy of isolation. This invasion attack is linked to the international conspiracy against the Kurdish people. Heftanîn is a region where Kurdish, Assyrian and Armenian peoples live together. The region has lived with a national democratic spirit from the past to the present. The Turkish state therefore wants to destroy the culture and patriotism in the region by invading South Kurdistan and the entire region."
Guerrilla Mervan pointed out that there is a common struggle carried out by Kurdish people and the guerrilla and said: "The just cause of the Kurdish people will be successful with the revolutionary people's war. The Turkish state cannot overcome the guerrilla front in Heftanîn, despite all its weapons. No one will be able to take these lands from our hands, the enemy will never reach its goal. Because now the people and the guerrilla have reached a stage where they will increase and protect their gains."
Drawing attention to the special war policies carried out by the Turkish state, YJA Star guerrilla Berivan Mervan said that one strategy was trying to turn people in South Kurdistan into village guards.
She continued: "The aim of the Turkish state is to create collaborators and hit the Kurds with this policy. Undoubtedly, our people are not unaware of these dirty policies, they know the enemy very well. But some betrayers are deceived by the Turkish state and cooperate with the enemy. As a guerrilla in the field of resistance, this is the most difficult issue for us. The enemy makes new plans every day to destroy the Kurds, but people should not let the enemy fool them."
Guerrilla Mervan stressed that: "We are ready to shed our blood and sacrifice our lives to protect our people. We do not want to kill the village guards, but whoever is involved in the operations and share the blood of our comrades should know that he becomes our target. Therefore, if the village guards are taking part in the operations against the guerrilla, we will not forgive them either.
Every Kurdish youth should ask himself, 'How much do I own the land I live in?' Rêber Apo has been fighting for the freedom of the Kurdish people for years. Everyone should learn from Rêber Apo's struggle."