The main challenges for new Colombia President, Ivan Duque
Saving the peace process, stopping paramilitary and the delicate relation with Venezuela are the main challenges facing Duque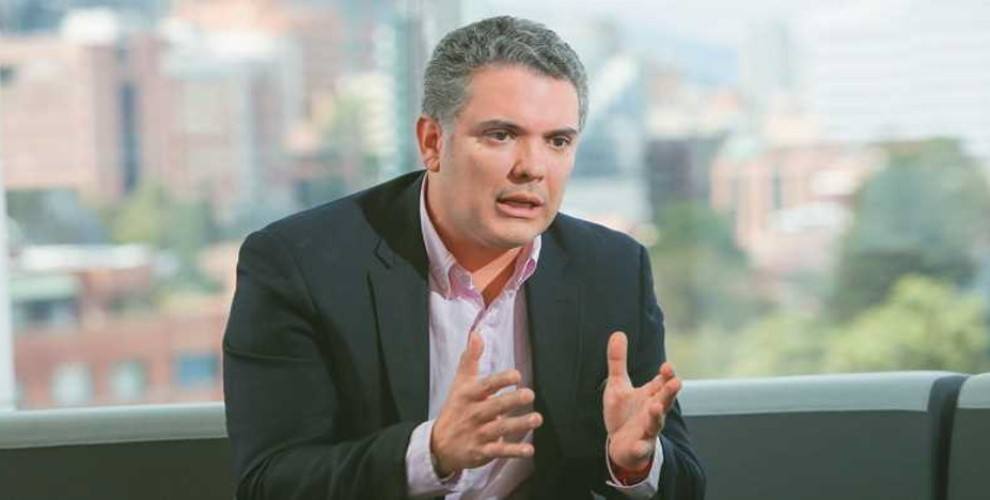 Ivan Duque, new president of Colombia, took possession of his charge on a day in which yet another social leader was killed by paramilitaries, in his country, while Venezuela President, Nicola Maduro, pointed his finger on the neighbouring country where, he accused, the "terrorists who attempted on my life were hiding, protected and in fact instigated by the local government of former president Juan Manuel Santos".
Duque chose the central Bolivar Square in the Colombian capital Bogota, for his first public speech, while in a nearby area a huge rally for life and to support the peace process was underway.
No doubt President Duque will have a very busy schedule starting on Monday. On the one hand he will have to respond firmly to the paramilitary threat. In his speech he said he would deal with it, without detailing how.
He also said his commitment was to the victims of the half a century long conflict but again he was careful in the choice of words and so in the end he pledged to work for truth and reparation for the victims, as well as non-repetition.
He was clear in that he would not leave the 'culture of impunity' continues, yet less clear was who will actually stop benefiting from impunity, given that so far the former guerrillas have stood before the Special Jurisdiction for Peace (the ad hoc court established by the Peace Agreement to deal with crimes of war) while no government nor military official has.
Duque also said that "the government should keep his word" when it comes to implementing the Peace Agreement, but added that "changes will be made". Leaving room for speculation not entirely positive.
As to the stalling negotiations with the other and smaller guerrilla of the ELN (National Liberation Army), Duque said he will analyse the state of things in his first 30 days of his mandate.
Foreign policy
The new Colombian president will have to deal first and foremost with the delicate and dangerous relation with Venezuela, degenerated for worse after the attack on the life of President Nicolas Maduro.
Maduro has openly accused former Colombian President, Juan Manuel Santos, to be behind the attempt on his life. He has accused him of sheltering and protecting as well as inciting the material authors of the attack.
On 4 august, during celebrations for the anniversary of the Bolivarian armed forces, two drones had been launched against the presidential stage, where Maduro was delivering his speech. The drones were intercepted and destroyed by the Venezuelan army.
The already little friendly relation between the two countries has become of open hostility after this attack.