Thousands in Hamburg protest the massacre in Hanau
Thousands of people gathered in Hamburg to protest the massacre in Hanau.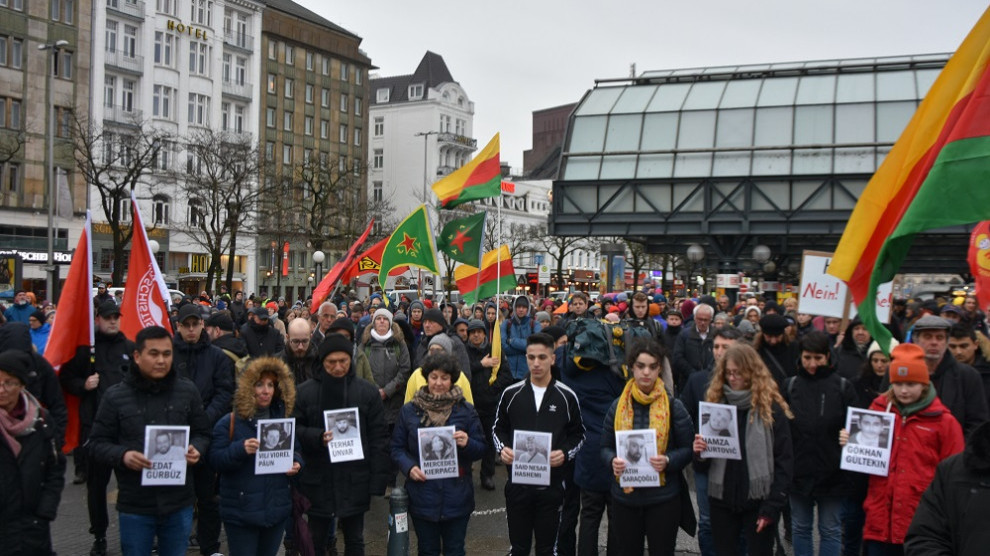 Thousands of people joined a march in Hamburg in protest at the racist-fascist attack that resulted in the killing of 9 people in Hanau, Germany. The march was joined by Kurds as well as Turks and Germans.
Speaking on behalf of KON-MED, Yavuz Fersoğlu said that racist and fascist structures should be banned.
Speaking on behalf of the Jewish Community of Hamburg, Eilke Steilkel stated that the brutality committed against the Jewish community yesterday was repeated today against all immigrants.
Speaking on behalf of the Hamburg Ramazan Avcı Initiative, lawyer Ünal Zeren reminded that Avcı was murdered by racists many years ago and added that a social organization against racism should be developed.
"The Kurdish people lost their precious children in the Hanau massacre. We will not forgive, we will not forget," said human rights activist Anja Flach.
The march ended with a rally held in Sternschanze district.