Thousands on their way to Newroz celebration in Amed
The people of Amed are reaching the area where the Newroz celebration will take place, chanting the slogans "Bijî Serok Apo", "Be Serok jiyan nabe" and "Jin jiyan azadî".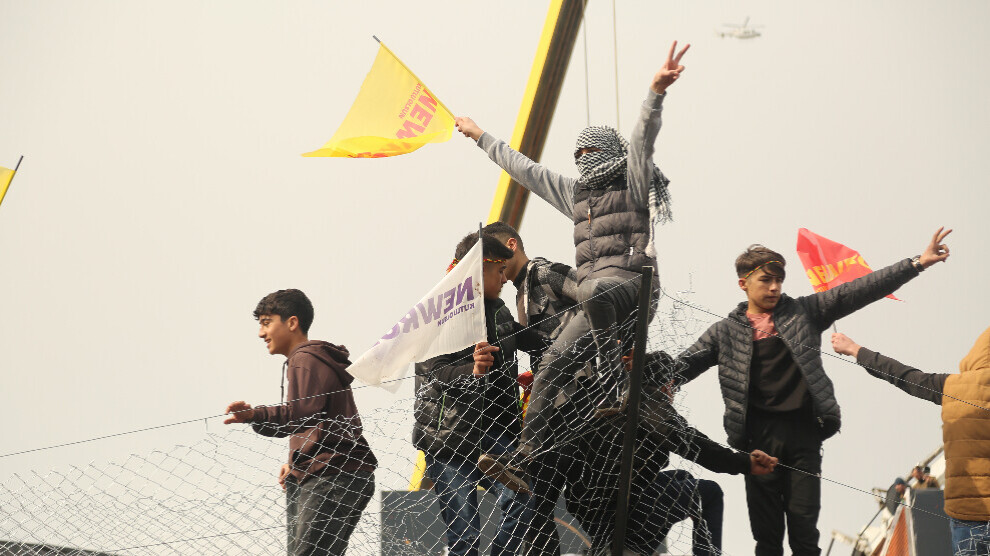 The final Newroz celebration in North Kurdistan, held this year with the slogan "Everywhere Newroz, freedom always" and "Freedom with the fire of Newroz" and dedicated to those who lost their lives in the two earthquakes that took place on 6 February, is being held at the Newroz Park in the Rêzan district of Amed. Young people and women have been pouring into Newroz Park since the morning hours.
People started to enter the area after passing the police control set up at the different entrances. Journalists were able to enter the area after passing through three separate check-points.
Young people and women flock to the area in their traditional clothes. Young people from the foothills of Karacadağ entered the Newroz square with their horses.
HDP Youth Assembly and Democratic Student Assemblies (DÖM) members marched to the Newroz area with a banner reading "Bı rihê nûjen Kawa, Bir rihê, Kemal Kurkut, ciwanên azad dimeşin" (Young people are walking with the modern spirit of Kawa and Kemal Kurkut).