Five dead in AKP armed attack in Suruç - UPDATE
AKP candidate's relatives shoot shopkeepers in Suruç.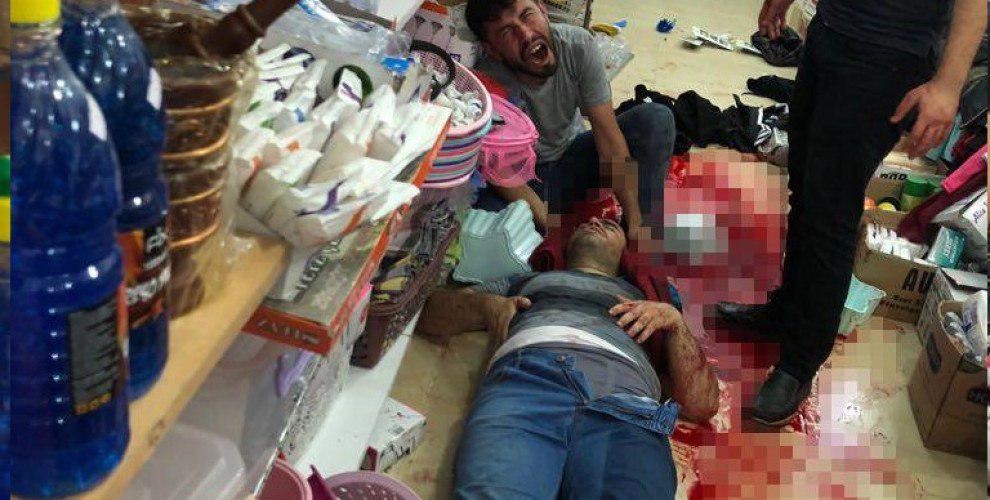 Five people have died as a result of the incident which shook Suruç (Urfa), on Thursday. 
AKP Urfa candidate at the 24 June parliamentary election, Ibrahim Halil Yildiz was canvassing in Suruc accompanied by men armed with long weapons. 
The shopkeepers were quite taken aback at the sight of the armed AKP group and showed their uneasiness. Upon the reaction of the shopkeeper, the AKP men began to shoot with guns, including Kalashnikov. 
It has now emerged that on Wednesday in the same district, tensions arose when the AKP candidate was clearly not welcomed by shopkeepers in the are. AKP candidate Ibrahim Halil Yildiz left the tour in the middle of it and on Thursday he got back to the same areas accompanied by some 20-25 armed relatives. 
It was learned that Mehmet Şenyaşar, who was wounded and taken to Suruç State Hospital in critical condition, lost his life.
According to the information received from the hospital, it is stated that close relatives of Yıldız and a person in the hospital have slaughtered the throat. Stars and their relatives, who also confiscated the keys of the ambulances, prevent the love of the patients.
On the other hand, two other shopkeepers had been taken to Balıklıgöl State Hospital and said to have been slightly injured, while the brother of the AKP candidate, named as Mehmet Ali Yildiz is said to have lost his life. 
It is also reported that another relative of the AKP candidate may have lost their life. 
Tension is high in the area, as members of the Yildiz families are out in the streets and armed.