Three HDP activists imprisoned in Tarsus
Three HDP activists have been arrested in Tarsus on terror charges. Seven HDP politicians who were arrested in Mersin on Saturday remain in custody.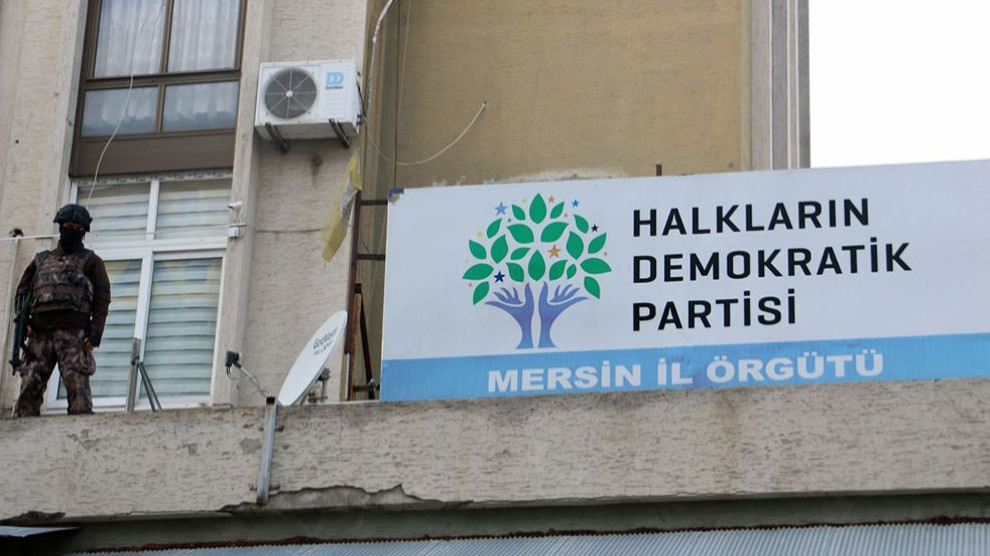 A Turkish court in the Tarsus district of Mersin province, in southern Turkey, has ordered the imprisonment of three activists of the Peoples' Democratic Party (HDP) accused of "membership to a terrorist organisation". The persons concerned had been arrested a week ago as part of an investigation by the Chief Prosecutor's Office in Tarsus and have been in police custody ever since. On Monday they were transferred to a court. Seven other people detained in the same operation were released on condition of judicial control.
On the other hand, seven HDP politicians who had been arrested last Saturday during raids throughout the Mersin province in the course of an investigation are still being held at the police headquarters in Mersin. The detained politicians are; Rojhat Yaşar (HDP party council member), Feyza Kaya (co-chair of HDP Akdeniz district association), Cabbar Karabeg (co-chair of HDP Toroslar district association), Nuray Aslan (member of Akdeniz district council) as well as Nazan Dündar, Cihan Kökbalık and Ercan Alp from the HDP provincial association executive committee.