Trial for the murder of Deniz Poyraz postponed to 29 April
The trial over the killing of Deniz Poyraz at Izmir Provincial Organization Office of the HDP on 17 June 2021 was postponed to 29 April.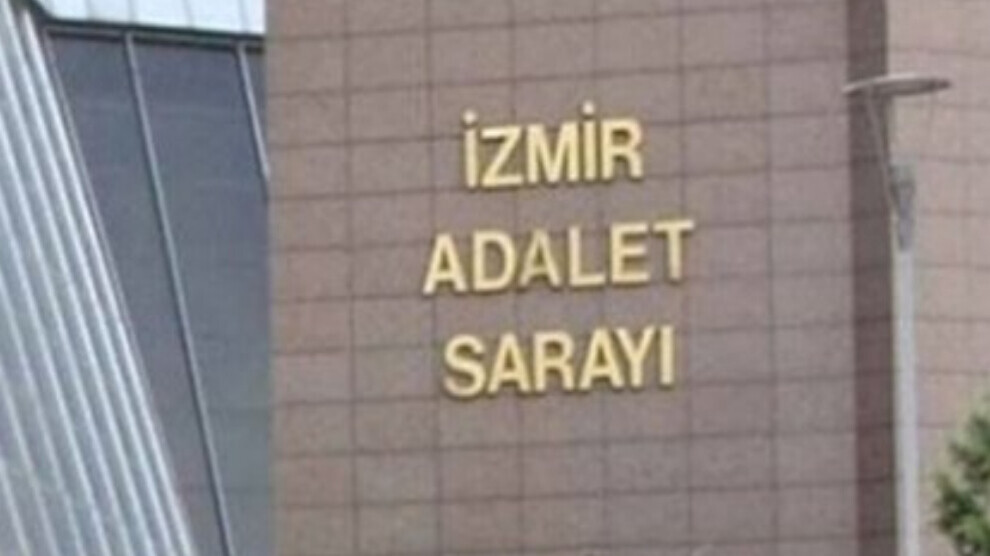 HDP worker Deniz Poyraz was killed by Onur Gencer on 17 June 2021, while she was at the Izmir party's Office. 
The second hearing was held on Monday at Izmir 6th High Criminal Court. The court board has ruled that the next hearing will be on 29 April.
HDP co-chair Sancar said that they "request intervention in this trial. This pain is our pain, this rage is our rage. This trial is our trial."
Noting that "the defendant did not target a specific person", Sancar added that "the prosecutor limited our request to intervene, quoting the inviolability of the workplace and damage to property. In fact, the subject matter of this case and our loss is much more than that. For this reason, we request to intervene."
Sancar added: "We lost our party member, our employee, our beloved one. This attack is a result of the HDP being targeted by those in power."
After hearing the requests to intervene in the case, the prosecutor said that Poyraz's family, HDP officials and their lawyers should be listened to, while the association's request to intervene was rejected.
The court board examined the requests and accepted those presented by the mother, father and siblings of Deniz Poyraz, HDP co-chair Mithat Sancar and HDP provincial co-chairs.
Fehime Poyraz, Deniz' mother, said: "I am a mother; may no mother experience such grief. We want peace. Don't let mothers cry, don't let fathers hurt in their hearts. I live on medication; I have nightmares at night. I want this killer who murdered a defenseless woman and tortured her dead body to be punished. My daughter Deniz was a person who would not hurt a fly. Everyone here is Deniz for me."
Tension ensued in the courtroom following killer Onur Gencer's statements. 
Gencer said that he carried out the attack "to cool [his heart]". He added that "the bloody raid that I carried out dates much back in the past. The trauma that I experienced [by seeing that] my mother was targeted by the HDP [people] in the year 1998 ended on June 17 [when he killed Deniz Poyraz]."
Poyraz's lawyers said that Gencer did not make a defense but made statements that provoked and contained elements of crime. They requested that the Presiding Judge intervene in the defendant's statement.