Turkey wants to join Shanghai Cooperation Organisation
At the most recent meeting of the Asian organisation of states, the SCO, it was decided to admit Iran. The NATO member Turkey also wants to join the group.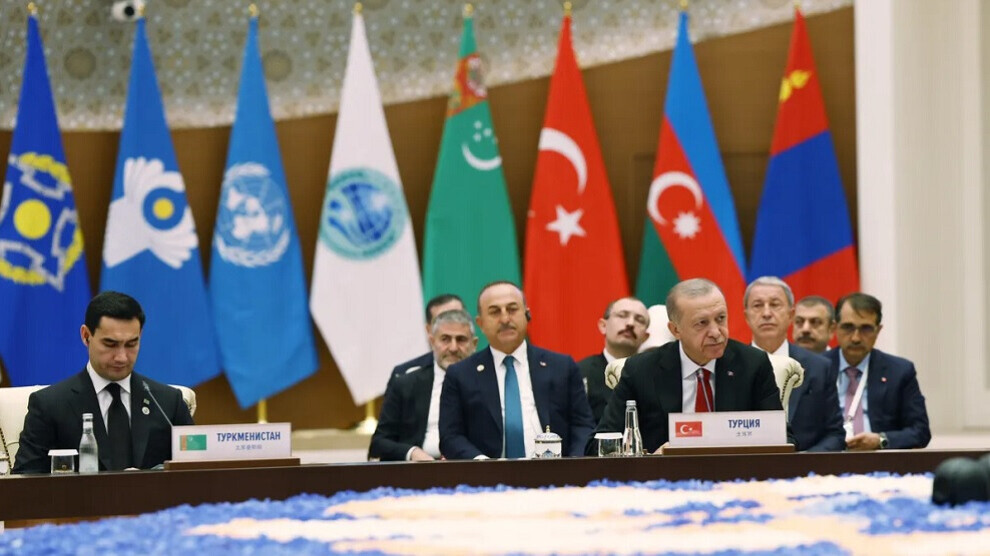 Turkey wants to join the Shanghai Cooperation Organisation (SCO), which includes China and Russia, according to President Recep Tayyip Erdoğan. After a summit meeting of the organisation in Samarkand, Uzbekistan, Erdoğan said on Saturday that Turkey wants to discuss membership at the group's meeting next year.
Erdoğan stated that his country has "historical and cultural" ties to the Asian continent and wants to play a role in the organisation, whose members together account for "30 per cent of the world's economic output". Turkey is currently listed by the SCO as a dialogue partner. If it joins, Turkey would be the first member of the group that is also a member of NATO.
Founded in 2001 to "counter terrorism", the Shanghai Cooperation Organisation, whose largest members are China and Russia, also includes India, Pakistan, Kazakhstan, Kyrgyzstan, Tajikistan and Uzbekistan. At the recent summit, it was also agreed to include Iran. The political leadership in Tehran wants to use SCO membership to overcome Iran's international isolation and strengthen its economy. Turkey is also looking for new markets for its crisis-ridden economy. At the meeting of the group, the process for the admission of Belarus, considered the "last dictatorship of Europe", also began.