Turkish jihadist says he killed man to avenge the Prophet
Jihadist Omer A., arrested in relation with the murder of a Portuguese man in Switzerland, said "I did it to avenge my people and the Prophet".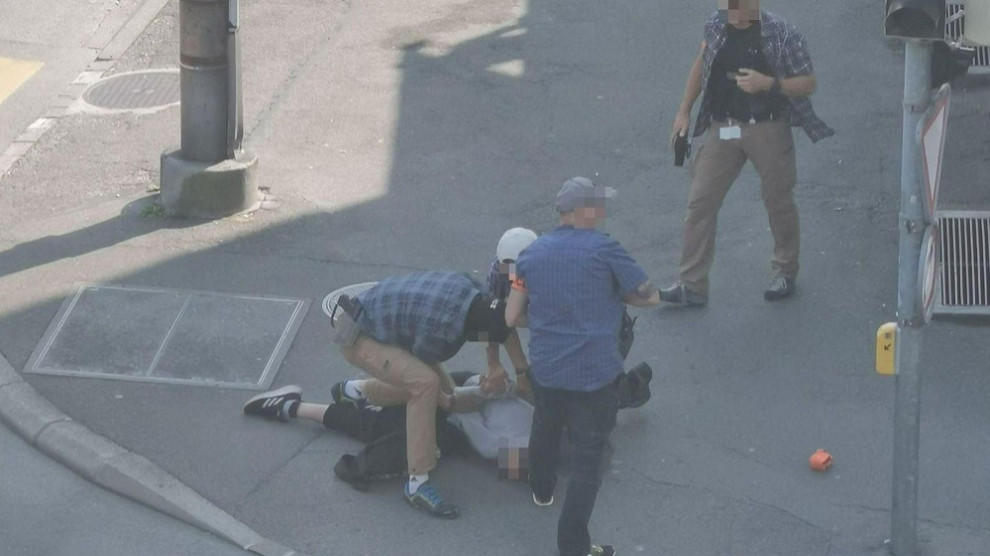 The Federal Prosecutor's Office announced that the killing of a Portuguese man last week in the Canton of Vaud was a terrorist attack.
The suspect is a 26-year-old man holding both Swiss and Turkish citizenship. According to the prosecutor the suspect has been watched by Swiss Intelligence since 2017 for his relationship with radical jihadist groups.
The prosecutor's office stated that the suspect had been arrested in April 2019 due to the arson of an oil office in Vaud Canton and released in July 2020 for psychological problems.
The prosecutor's office, which also included the information that the suspect was subjected to judicial control by court decision and that he had a ban on going out at night and carrying weapons, claimed that there was no report to the police that the suspect violated these prohibitions until the last terrorist attack.
In a statement regarding the attack, Vaud Canton Police stated that the suspect's name was Omer A. When he was taken into custody, apparently he had with him the knife used to stab the Portuguese man and copies of the Qur'an were found. The information that jihadist Omer A. said "I did it to avenge my people and the Prophet" was also shared.
On the other hand, it was claimed that jihadist Ömer A. went to mosques affiliated to the Turkish Religious Foundation in Canton Vaud and became radicalized in this environment.
The statement made by the Federal Prosecutor caused great controversy in the country. Experts criticized the authorities, seeing the release of the suspect on psychological grounds as a major deficiency, given that he had been in close contact with jihadist organizations and clearly was consider a danger since 2017.
What happened
A 29 year old Portuguese man had been stabbed to death last Saturday night outside a kebab shop in Morges, according to local media. Witnesses reportedly said the Portuguese man had not been living in Switzerland long and worked apple-picking.