UK trade unionist: Kurds have many friends and Durham shows it
Simon Dubbins talked about the importance of dedicating the Durham Festival to Abdullah Öcalan.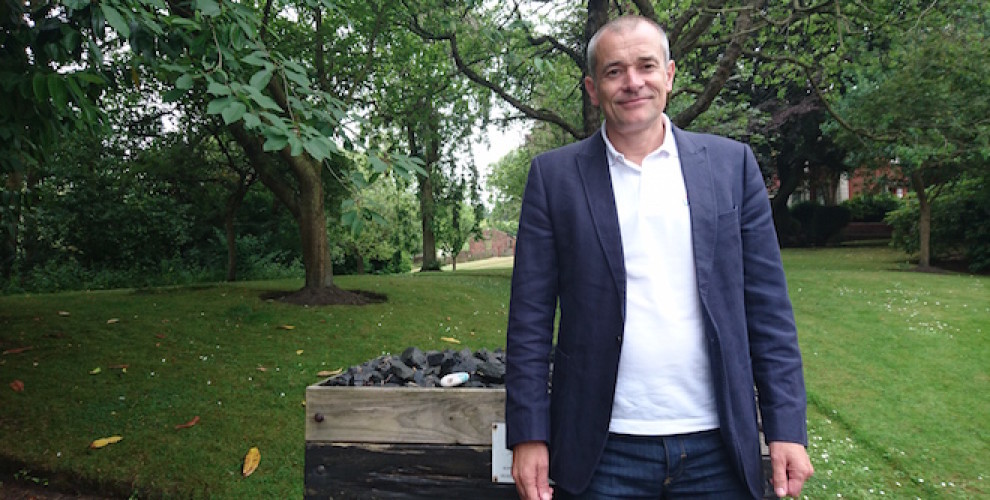 Simon Dubbins, responsible of the International Relations Department of UNITE union has remarked that the decision to dedicate this year's Durham Miners Festival to Kurdish People's Leader Abdullah Öcalan is in line with the solidarity tradition of British unions.
Dubbins reminded that the British trade unions had previously campaigned for South Africa President, Nelson Mandela's freedom and added: "Öcalan's message will reach hundreds of thousands of people through this festival. This is just the beginning of a campaign and work we want to extend to other countries as well".
Simon Dubbins talked to Yeni Ozgur Politika about the festival and the meaning of its dedication to Öcalan.
The Durham Miners Festival has become the biggest festival of the union movement in England. This year the festival calls for "freedom for Abdullah Öcalan". What's the meaning of this choice?
The Durham Miners festival has actually been held for almost 150 years, although officially this is the 134th edition. It is the most important, deep-rooted and most valuable workers' festival in Britain. An average of 170 thousand people are participating and this number is increasing every year. The mines are shut but the festival and the spirit of miners is still alive. In recent years, the festival has turned into a place where socialists, leftist movements and democrats can gather under one roof.
This year the festival is dedicated to Abdullah Öcalan. It is a very big and important event and because of this Öcalan's message will reach hundreds of thousands of people. Many would have never heard of Öcalan yet they will, through this festival. This is an important event and it will also increase awareness. This festival we hope will be an example for other countries of the work carried out for Öcalan's freedom.
Steps to be taken after the festival are important. What is your plan?
In the last two years, we have tried to develop the Freedom for Öcalan Campaign as unions. Around 15 of the largest unions in Britain have joined the campaign. In addition, our confederation and union umbrella organization also support the campaign.
Our next step and our goal after the festival is to move forward and strengthen this momentum that we have captured. As we discussed at the meetings we have already held, we will also meet German, French and Italian unionists after the festival, and will talk to them about the festival by showing them photos and videos. We will tell them why and how we are doing this. We will continue to work to promote Öcalan's freedom in order to raise awareness and support for the campaign throughout Britain.
We will also tell about Erdoğan and what he has done to the Kurds in Syria and the region. In fact, this festival will be a serious leap forward for the campaign. In this way we will carry out strong and effective work for the freedom of Öcalan.
As well as showing solidarity with Kurds this is also a message that you are siding with Kurds. How would you define this solidarity?
This is a solidity in various important dimensions. This is indeed the true indicator of solidarity. We take part in concrete work. And within the Labor Party, Kurds are now able to talk and carry on their political expressions.
There is a saying that Kurdish people always repeat: "The only friends of the Kurds are the mountains". We want the Kurds to know that their only friend is not just the mountains, there are thousands of people who are supporting Kurds. The struggle of Kurds is our challenge. The struggle of the Kurds is in our struggle, and it is of utmost importance for us to be able to provide solidarity with these critical territories in the world.
I also want to tell to the Kurdish society: We need you, you have to join the union, you have to take responsibilities, you have to create your own representation within the unions and also within the Labour Party.
You don't have to confine to your own work. For example, the Freedom for Öcalan Campaign, which we carry out, is something that will grow with the support of non-Kurdish people and should not be confined to Kurds only. Solidarity is a bilateral issue.
At what stage is the Freedom for Öcalan Campaign?
The British trade union movement has done great work for Mandela. Indeed, Mandela came to Britain after his release. We also showed solidarity with the Palestinians and with the Cubans. We are experienced in this matter. We are experienced in carrying forward our campaigns further and I believe that Öcalan's freedom campaign will be much bigger.
As a campaign we developed very quickly and we received support from almost all big unions and we also got support from the TUC. But there is a long way to go. For example, the campaign will have a bigger impact when it is assumed by the grassroots.
We aim to reach the public through training courses and special programs of our union. We need our trade union members to be well informed in order to be able to actively promote this campaign within their own unions.
What is your message to the Kurdish people?
We want to send this message from this festival: "We see the Kurdish struggle and we understand it. We want to have the Freedom for Öcalan campaign at every festival". And I suppose the other message is: "You are not alone, we are with you".
We know very well that some forces are trying to isolate Kurds. These forces are happy to bomb Kurdish cities, they don't hesitate to terrorize the Kurdish population and constantly attack it.
As I said earlier, the friends of the Kurds are not just the mountains. Kurds have friends who will fight side by side with them against these forces.