Van under siege after trustee took over
After trustees were appointed to the metropolitan municipalities of Amed, Van and Mardin, Van's center and districts are under siege.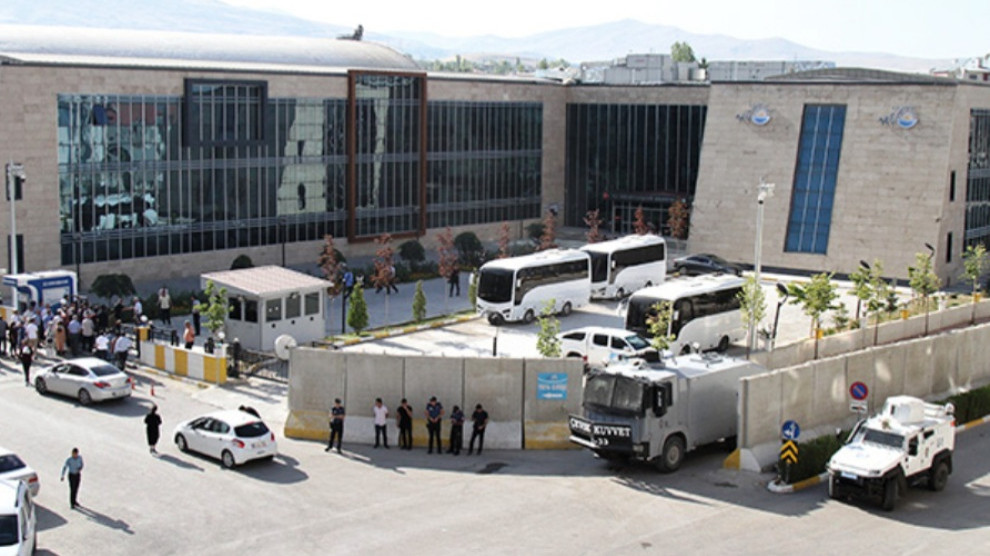 After the usurping trustee was appointed to the Van Metropolitan Municipality, the police surrounded the building.
Van Metropolitan Co-mayor Bedia Ozgokce Ertan was notified of her removal from office by the Interior Ministry via telephone at 06:30 in the morning.
ARMORED VEHICLES AND A HELICOPTER
The police surrounded the municipality building and banned entry and exits. Hundreds of policemen and dozens of armored vehicles are stationed around the building and helicopters have started to patrol the city after the usurpation.
ROADS CLOSED, VEHICLES ARE SEARCHED
All roads leading to Van's city center have been closed off by police and soldiers. All passing vehicles are being searched in Van and in surrounding districts. There are queues forming due to the searches.
Internet and phone lines have been cut off in the city.