YJA Star guerrilla Hatice Ay buried in Kulp
YJA Star guerrilla Hatice Ay, who fell a martyr in Dicle, was buried with the slogan "Martyr namirin" in her village.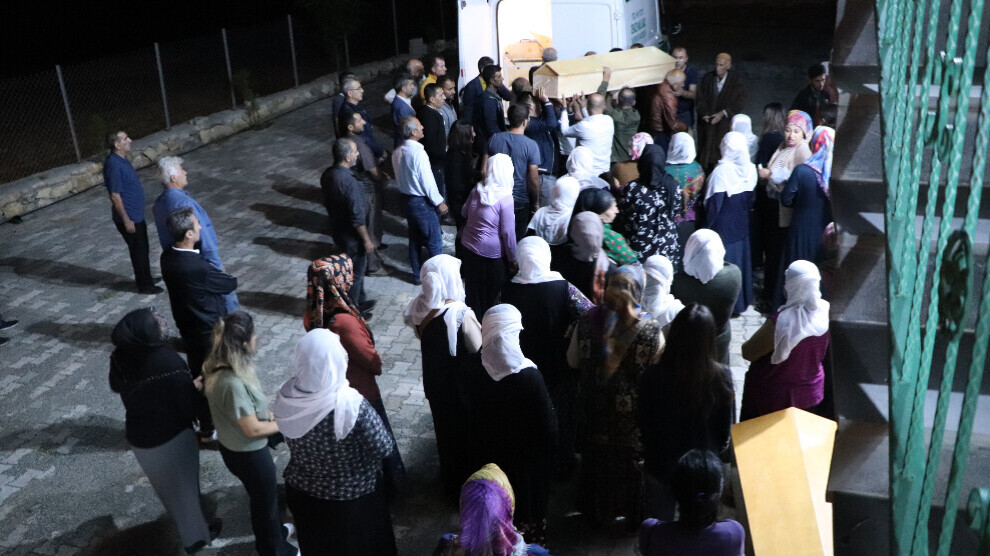 YJA Star guerrillas Aliye Kiye, Hacer Sucin and Hatice Ay, who fell as martyrs on 19 September in the rural area of Dicle, in the province of Amed, were not given to their families and kept in Diyarbakır Forensic Medicine Institute (ATK) despite having been identified.
Hatice Ay's mother, Hidayet, and brother, Ayatollah Ay, then started a Justice Vigil in front of the Diyarbakır Courthouse demanding the body of their relative. As a result of the family's resistance, Ay's body was eventually handed over to the family on Friday night after the procedures.
Hatice Ay's body was taken from Diyarbakır ATK and brought to the neighbourhood of Hewrê in Kulp by a convoy.
Peoples' Democratic Party (HDP) deputies Remziye Tosun and Gülistan Kılıç Koçyiğit together with executives from the Democratic Regions Party (DBP), Association for Assistance and Solidarity with Families Losing Their Relatives in the Cradle of Civilizations (MEBYA-DER), Mesopotamia Language and Culture Studies. Association (MED-DER) attended the funeral.
Ay was buried in the Qalê Şex Badîn Cemetery with the slogans of "Martyr namir".