YPJ's Anna Campbell has a street in Bilbao
The internationalist fighter will have a street named after her for the whole week of the big festival in the Basque city.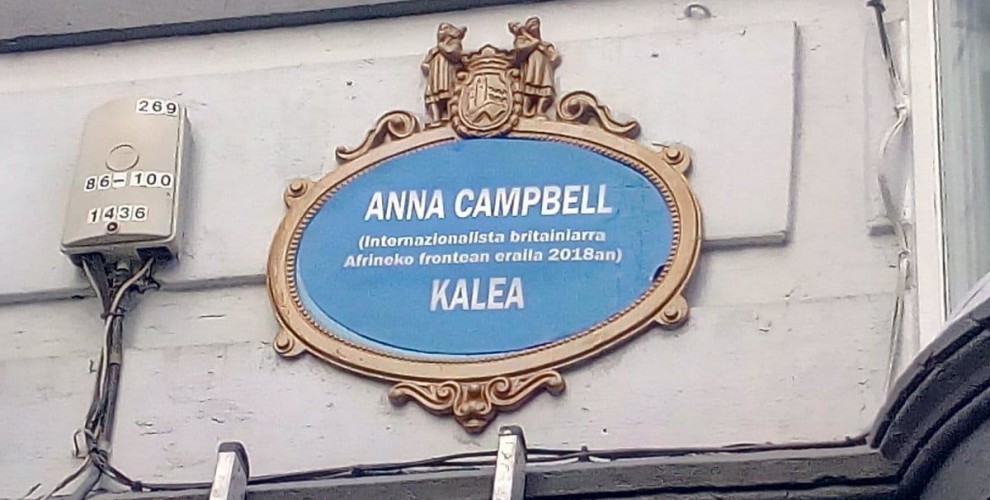 Anna Campbell (Hêlîn Qereçox), an internationalist fighter who lost her life while defending Afrin from the attacks of the Turkish army, has a street named after her in Bilbao, Basque Country.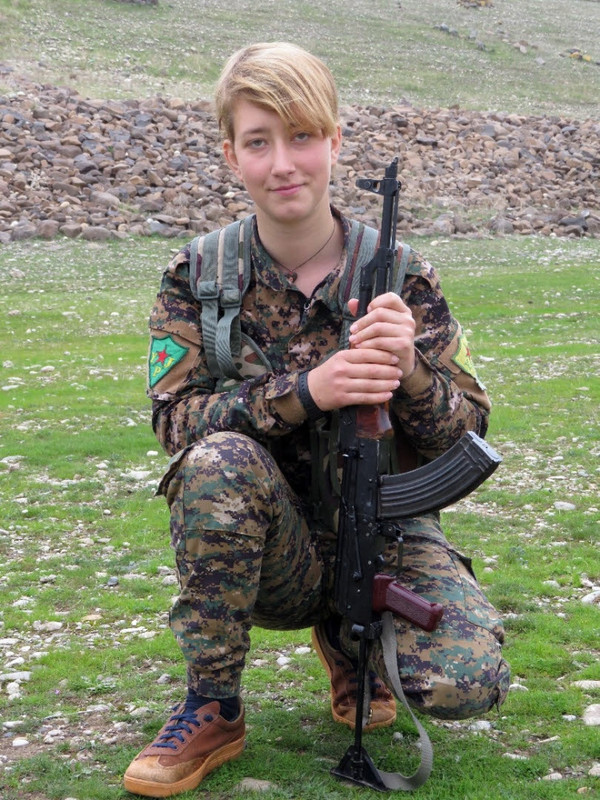 This week in Bilbao is Aste Nagusia, the festival week of the city. 
Many cultural events and actions are taking place. One of them has been dedicated to renaming some streets of the city to pay tribute to the many women who lost their life fighting for what they believe in.
"Her memory leads us in our struggle against capitalism and for the rights of the people", said the tweet from the internationalist "komparsa" sharing the photo of the street for a week.
Anna Campbell decided to go to Rojava to join the Women's Defense Units (YPJ) in the fight against the Islamic State in May 2017. Originally from Lewes, in East Sussex (UK), she was a plumber by profession, but she did many other precarious jobs like most youth in Europe.
Hêlîn fell martyr on March 15, 2018 in the defense of the city of Afrin. She gave her life in the struggle for freedom. Much has been speculated about the circumstances of her death, but an eyewitness confirmed that she died when the position she was defending was bombarded by the Turkish artillery.