Kurdish Women's Festival in UK dedicated to YPJ martyr Campbell
The Festival will take place in London on 6 and 7 July.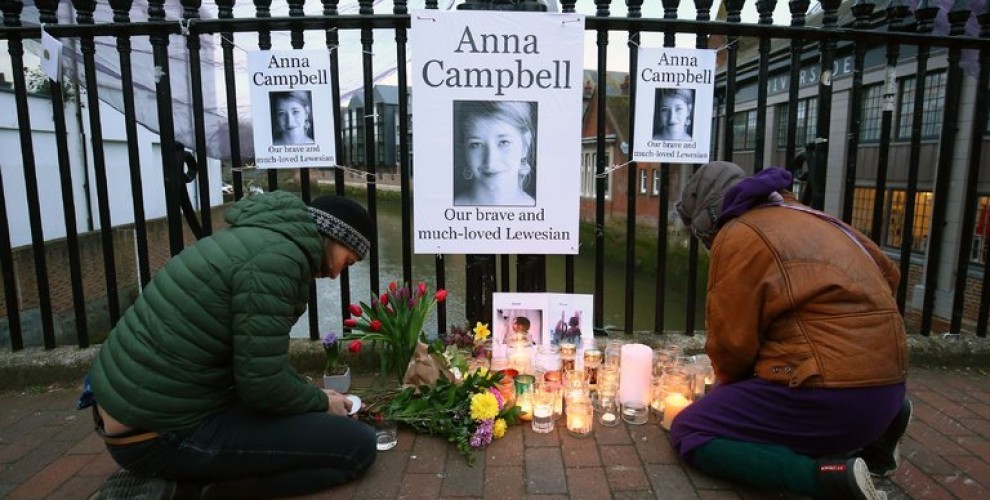 The Zilan Kurdish Women's Festival, traditionally organised by the British Roj Women's Council, will take place in London on 6 and 7 July.
The festival reaches its edition 15 and this year its main slogan will be "Defending Afrin means defending the Women's Revolution".
Furthermore the festival will be dedicated to internationalist freedom fighter and YPJ member, Hêlîn Qereçox (Anna Campbell), who fell martyr defending Afrin.
In the statement released by the Roj Women's Council, the group underlined its "respect and tribute to Zilan and Hêlîn and to all revolutionary martyrs who gave their heart to the fight for freedom. We express our sincere gratitude for this beautiful and honorable life."
Program
The festival will see panels and concerts, local costume shows, films screening and other activities.
There will also be a variety of food and clothing stands and children's nurseries and activities.
A panel will be held at the Kurdish Community Center in Haringey on Friday, 6 July at 6 pm on as part of a two-day events within the Zilan Kurdish Women's Festival.
Anna Campbell's aunt, Victoria Bridges will attend the meeting together with Sarah Glynn and EMP Julie Ward from Scotland and Rohash Afrin on behalf of Kongra Star.
The panel is titled 'Countering Turkish government's occupation of Afrin with Women Resistance and Internationalist Solidarity' and will address the latest developments in Afrin and the Federation of Northern Syria. There will be cinema and a creche for kids.
The Festival will also present a Kurdish women's clothes show as well as music and local dishes and will end on 7 July at 3 pm. The final program at the Kurdish Community Center will see the performance of artists Nadia Visser, beautiful dengbej Suna Alan, Sevim Aslan.
Anna Campbell's father, Dirk and brother Adam will attend the final program.
Kurdish women preparing the festival
Kurdish women living in Britain are preparing the festival with great enthusiasm every year with the aim of making their organization bigger.
According to the women organising the festival, the feelings and struggle of Kurdish women will be reflected in the many activities.