At least 16 terrorists killed in HRE operations in Afrin
Afrin Liberation Forces carried out a series of operations in Afrin on January 18 and 19, killing more than 16 jihadists.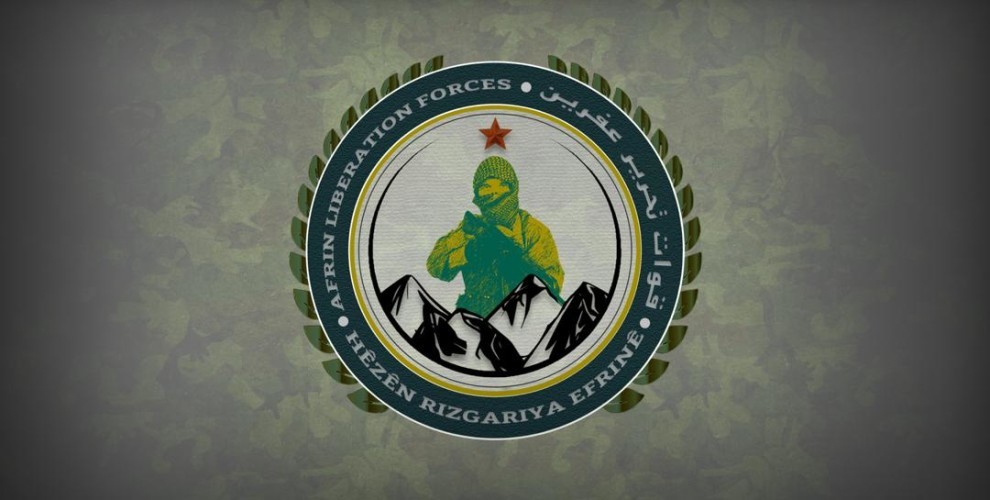 Afrin Liberation Forces (Hêzên Rizgariya Efrînê, HRE) announced in a written statement that their forces continue striking Turkish army and its jihadist mercenaries in and around Afrin, continuously inflicting casualties on them.
At the first anniversary of the Turkish military aggression on Afrin, Afrin Liberation Forces carried out a series of operations in several locations in Afrin, said the statement and said more than 16 terrorist elements were killed as a result.
According to the statement, details of the operations carried out by HRE units are as follows:
KHALTA
HRE fighters hit a location of the gangs in the village of Khalta, which resulted in armed confrontation with the terrorists. Two terrorist elements were killed and three others wounded as a result of the action and ensuing clash.
Following the action, a reinforcement group from Sultan Murad and Jabhad al-Shamiya was ambushed and targeted by HRE fighters on Tirinde road as they headed for the scene to evacuate the dead and wounded. Six terrorists were killed in the sabotage action.
SHERAWA
On January 18, HRE fighters struck a position of the Fırqat al-Hamza Brigade in Kimara village of Afrin's Sherawa district. the action left 4 terrorists, including a unit leader, dead and 3 others heavily wounded.
SHERA
On January 18, HRE fighters carried out a special operation as terrorists gathered in the village of Maryamin in Shera district. the mercenaries suffered casualties and injuries but the exact number couldn't be clarified.
On January 19, fighters of the HRE targeted a base of Failaq al-Rahman mercenary group in Maryamin village, killing 4 terrorists and wounding 2 others.