At least 3 Turkish soldiers killed in Afrin
Operations against occupation forces continue in and around Afrin.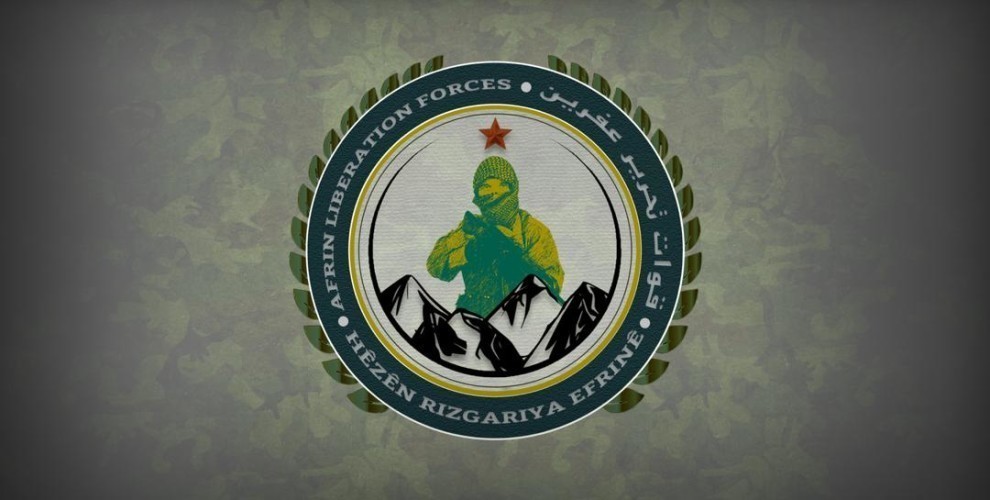 Afrin Liberation Forces (HRE-Hêzên Rizgariya Efrînê) released a statement announcing continued operations against the Turkish invasion army and allied mercenaries in and around Afrin.
According to the statement, fighters of Afrin Liberation Forces carried out four actions against the occupation forces in Afrin city and Mare town on 25-26 January.
The statement gave the following details of the actions by HRE fighters:
"On January 25, our fighters carried out a sabotage action targeting a military vehicle transporting 5 Turkish soldiers and allied Sultan Murad group terrorists in Afrin city center. The action resulted in casualties and injuries but the exact number couldn't be clarified.
On January 26, another sabotage action by HRE fighters targeted the Turkish soldiers in Afrin's Mahmudiyah neighborhood. Three Turkish soldiers were killed and one other wounded as a result.
On January 26, our fighters targeted a vehicle of Jabhat al-Shamiya mercenary group in Tuwes village of Mare town. While the vehicle was destroyed, the number of those killed or wounded couldn't be clarified.
Another action by HRE targeted a position of the terrorists in Mare town on January 26, which resulted in clashes between HRE fighters and the mercenaries. A terrorist named Diyab Seîd was killed while four others, Îbrahîm Mihemed Îdrîs, Diya Memûn Neharî, Semir Îbrahîm, Diya Mihemed, were wounded during the action and ensuing fighting."