Human shield action against invasion continues in Kobane
People of North and East Syria continue their protests against Turkish attacks and invasion threats.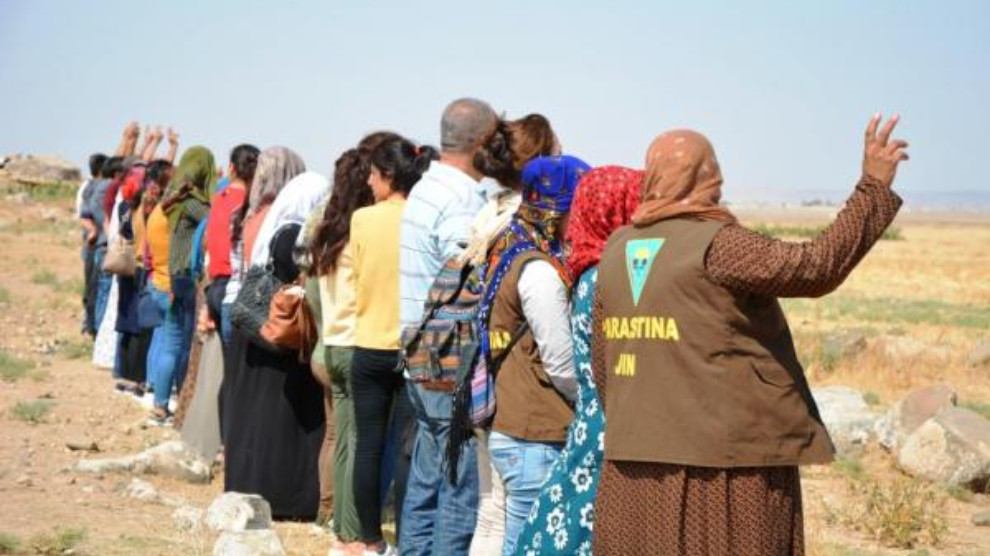 The human shield action launched in the village of Qeremox to the east of Kobane against Turkey's threats continues on day 33. Groups of people living in the border area have taken over the vigil on Saturday.
Speaking on behalf of mothers from Kobane, Suad Aldemir pointed out that with its threats of invasion, the Turkish state wanted to disrupt the peace and security in the North and East Syria regions.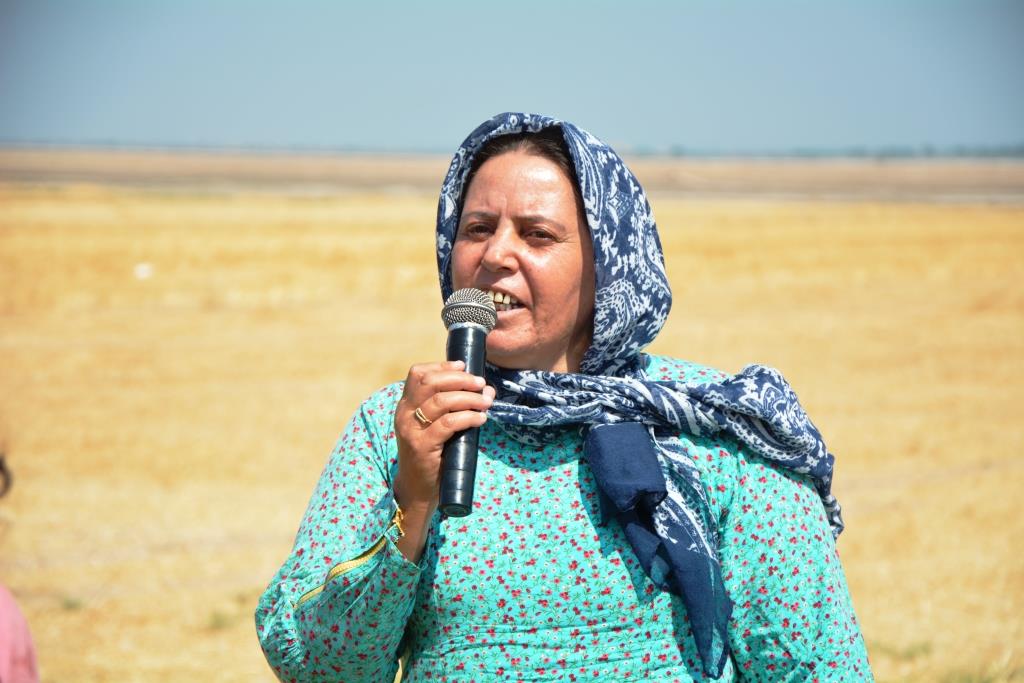 Condemning Turkey's threats, Aldemir recalled that the Turkish state had previously set loose ISIS gangs into the region in an attempt to break the people's will, and was today targeting the region under another mask after the defeat of the terrorist groups.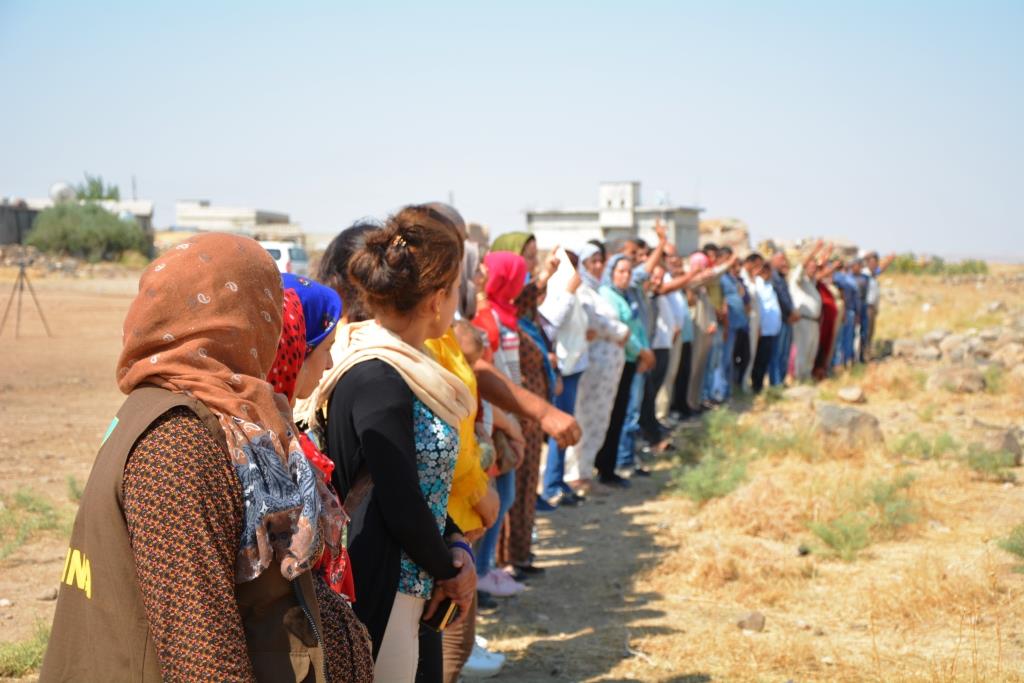 RELATED NEWS: