"Rojava was not liberated to be handed over to Turkey"
"We have not liberated our country from ISIS to give it to Turkey, but to live here freely," said Xerîb Hiso of TEV-DEM to activists in Serêkaniyê on the border with Turkey.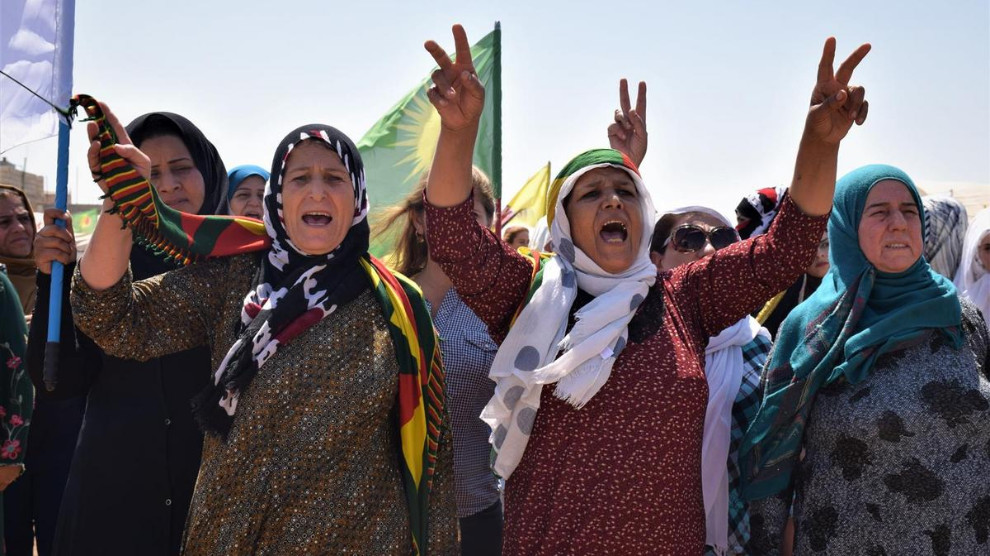 In Serêkaniyê city, in the northern Syrian canton of Hesekê, there has been a protest action against the invasion threats of Turkey for ten days. As "human shields" against a possible attack, activists are on vigil at the border with Turkey. The activists were visited by members of TEV-DEM (Movement for a Democratic Society), including Co-chair Xerîb Hiso, and a delegation of lawyers and intellectuals.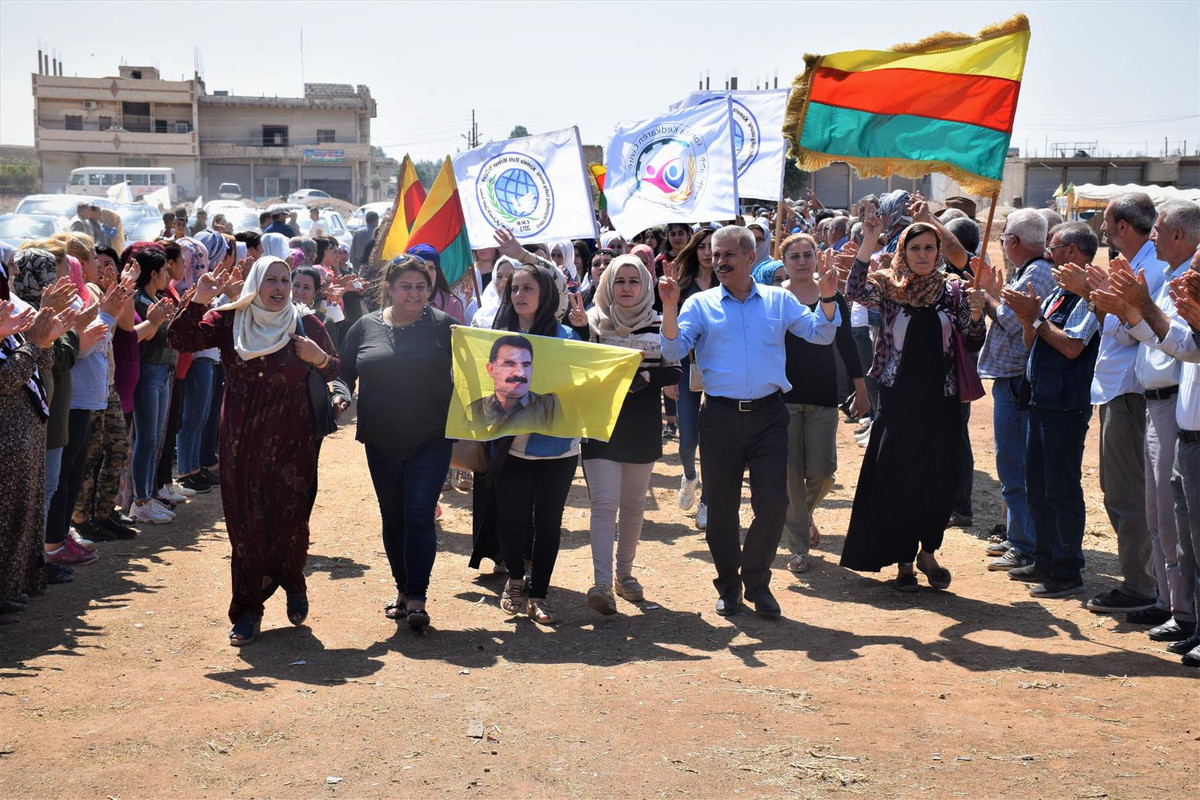 The TEV-DEM chairman gave a speech at the site, condemning the threats made by the Turkish state. Remarking that the hostile policy of Turkey is not only directed against Syria, but also against its neighbors, Hiso said: "Turkey wants to expand its territory to its neighboring countries. This is also shown by the threats against North and East Syria. However, we will not allow the Turkish state to expand its territory over the lands of Syrian people."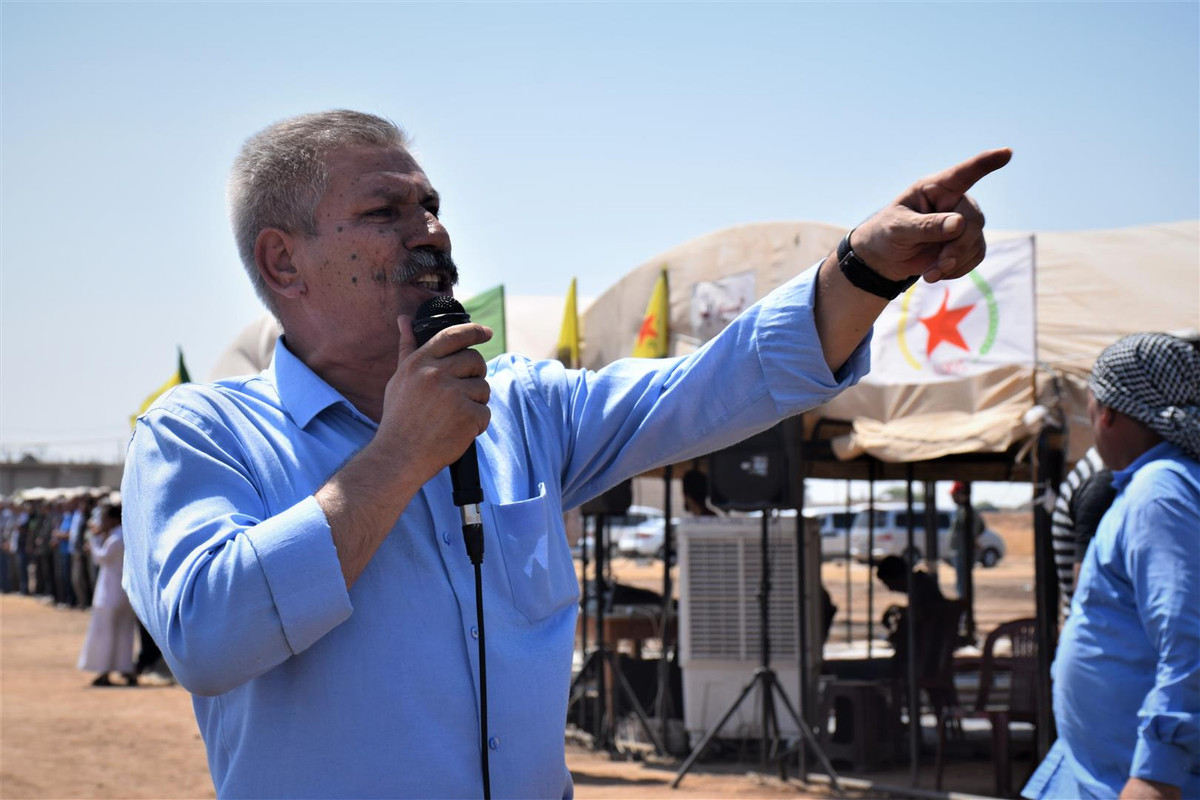 Hiso continued, "We defend our borders, we have no plans to go into war with the Turkish state. Turkey wants to stir up conflicts and attack our region under the pretext of alleged security concerns while we aim for peace, democracy and a political solution."
With its foreign policy of aggression, the Turkish government wants to distract the attention from its domestic problems and evade its responsibilities, said Hiso and pointed to the international silence on the threats of the Turkish state.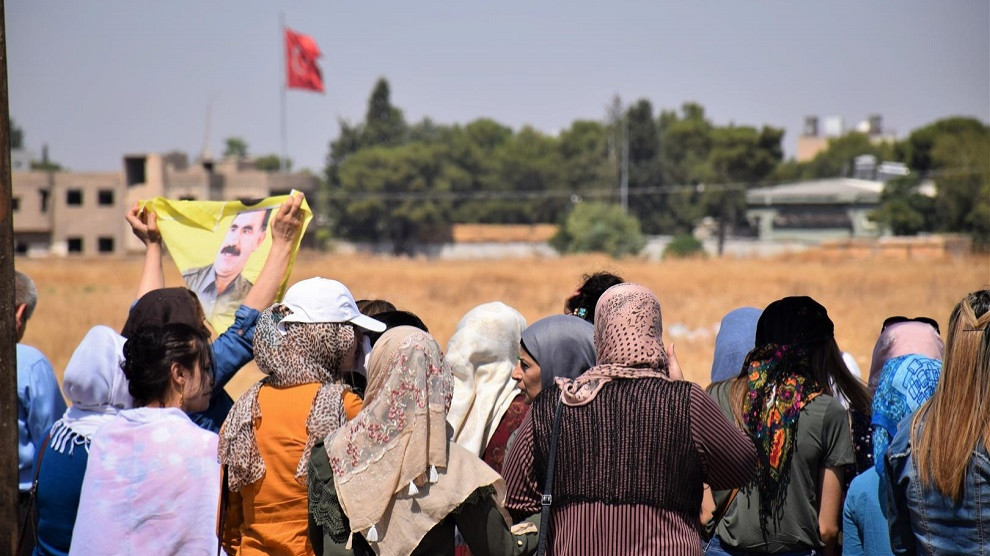 "There are international conventions on borders between countries. The Turkish state must respect these conventions and all other states must put pressure on Turkey to comply with international law."
Lastly, Xerîb Hiso said: "The peoples of northern and eastern Syria reject a Turkish occupation of their lands. We resisted ISIS and liberated our country. In the same way we will fight against a Turkish occupation. After all, we have freed these lands to live here peacefully and freely. That's why we will not leave them to Turkey."