Kobanê villagers on Turkish attacks: We won't abandon our lands
Kobanê people whose villages were bombed by the invading Turkish state yesterday said their resistance against invaders will continue and they will never abandon their lands.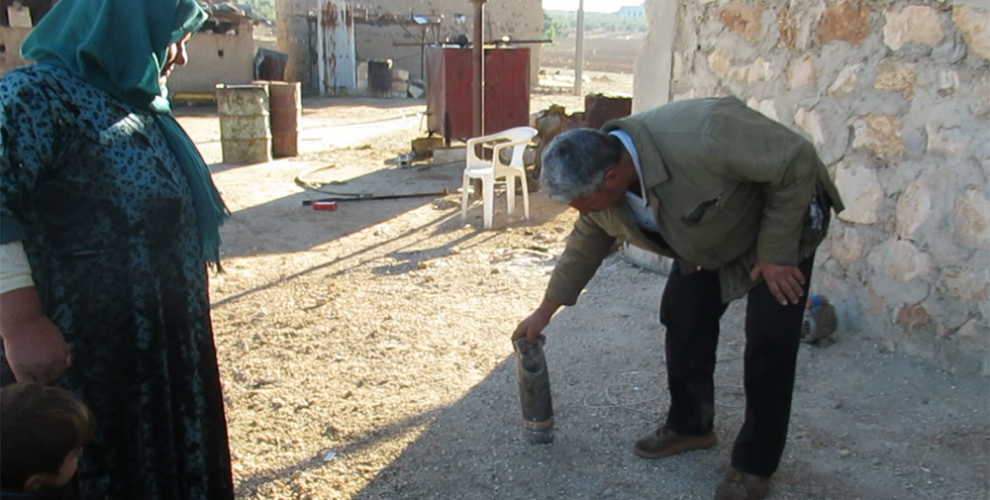 The Seftek, Zormixar, Charqeli, Ashme and Xirab Eto villages to the west of Kobanê and near the border between Northern Kurdistan and Rojava were shot at by mortars yesterday by the invading Turkish army and civilian residential areas were damaged in the attack.
Mihemed Eli from the Xirab Eto village said the Turkish soldiers started to fire as he took his animals grazing yesterday and added that a cannon ball fell near civilians, but didn't explode, which would have cost many civilians their lives.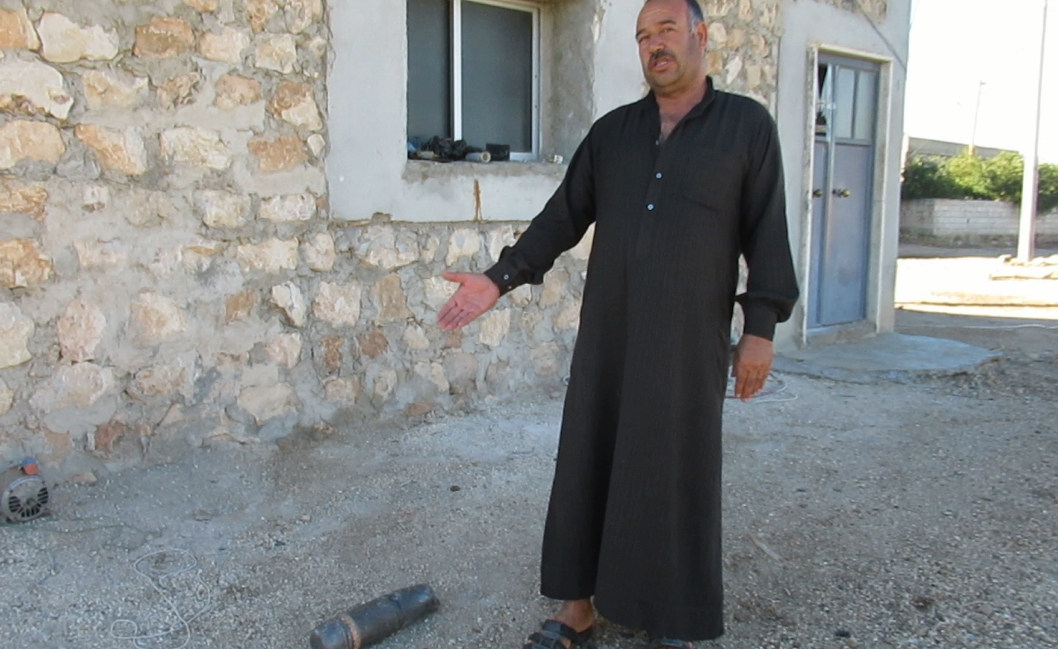 Mihemed Elî said the Turkish state wants to revive ISIS and point them to Kobanê again and added: "Turkey wants to push us away, but we will never abandon our lands. We will continue to resist invaders and the enemy.
Adil Cozan from the same village showed a house hit by Turkish tank and said: "This is the result of Turkish state attacks. The Turkish state claims they shot at military bases, but the artillery has struck civilian homes. They are openly targeting civilians, they want to push us away. The invaders should know that we will never abandon our villages or our lands."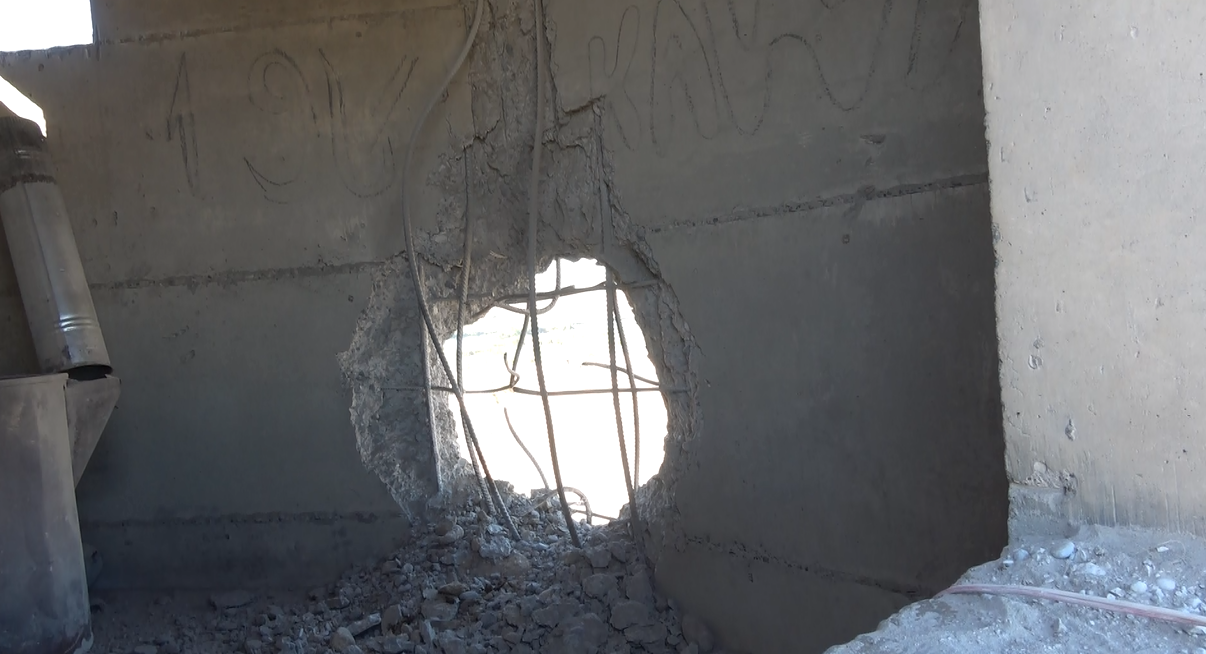 INTERNATIONAL COMMUNITY SILENT AGAIN
The invading Turkish army attacks and artillery fire against villages near the border are threatening lives of civilians in these regions. People throughout Northern and Eastern Syriaare protesting the attacks, but the international community remains silent in the face of the Turkish state attack.
Xirab Eto villager Mihemed Welîd pointed to the international community's stance against the Turkish army attacks in Northern and Eastern Syria, and said: "The media spoke day and night about the murder of Jamal Khashoggi. But the same media unfortunately ignored the tyranny and massacre of the invading Turkish army against thousands of civilians in Afrin."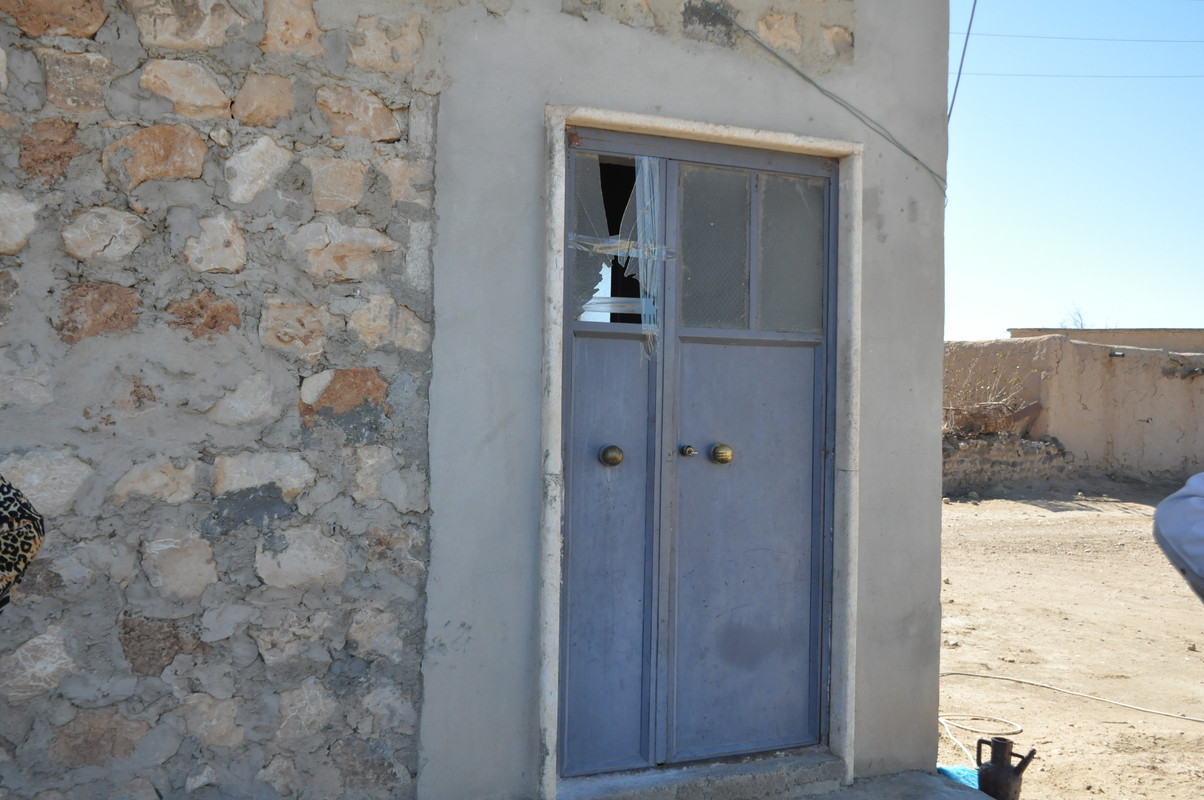 Mihemed Welîd also condemned the stance of the French President and the German Chancellor: "We don't even speak about Russia, because they have placed themselves quite far from moral values. Those who claim to defend humanity should see Turkey's atrocities with their own eyes. The Turkish state is attacking us, and the international community is silent. The whole world should take a stand against Erdogan's atrocities and know his true face in the war."
The region is now quiet in the aftermath of the Turkish army attacks. But in case of a possible new attack, the threat against the lives of civilians in border villages continues.