Kurdistan Red Crescent provides aid for the Afrin IDPs
Humanitarian aid organization Kurdistan Red Crescent announced that it has send a new round of assistance worth of 300.000 Euros to the Afrin IDPs in Shehba region.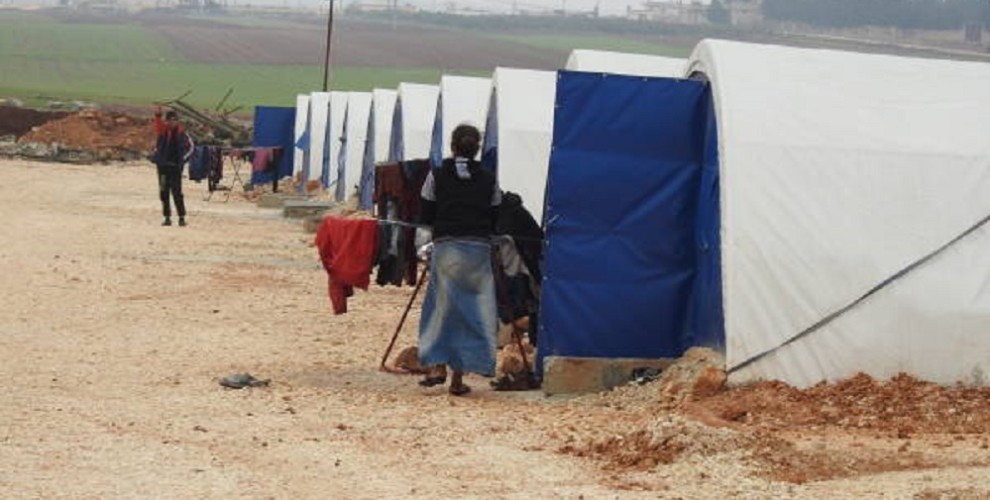 The Kurdistan Red Crescent reported that it has donated 300.000 Euros of material support to the Afrin IDPs who are living in Shehba region – the aid pack included blankets, mattresses, 5 ambulance vehicles, solar power water tanks, food bags, and milk powder.
"The occupying Turkish state on January 20, 2018 started to attack Afrin region in order to occupy the land and displace the Kurdish civilians. The Turkish state and its mercenaries do not recognize ethics or the law of war, they targeted the women, children and elderly all alike in Afrin. The life of thousands in Afrin was threatened with constant bombardment of the Turkish state. Civilian houses, buildings, hospitals, mosques, water resources and even IDP camps in Afrin were destroyed by the Turkish state. Later, private properties of the civilians and Afrin wealth were plundered by the Turkish army and its mercenaries. In less than two months, more than 500 civilians were murdered and over 1000 were injured by the Turkish state in Afrin, the victims were mainly children, women and the elderly," the statement by the Kurdistan Red Crescent said.
The humanitarian organization also stated that hundreds of thousands of Afrin civilians were forced into displacement due to the attacks of the Turkish state; they are now living under difficult circumstances at IDP camps in Shehba region, north Aleppo.
"The Turkish state, implementing a massive demographic change, forced hundreds of thousands of Afrin people to be displaced, and brought their mercenaries to settle in occupied Afrin. Turkey continues to plunder Afrin's olive trees and other resources in the occupied region," the statement added.
It is worth mentioning that the Kurdistan Red Crescent has been mobilizing its branches in the region since the beginning of the Turkish occupation in Afrin; the organization has donated 1.500.000 Euros to this moment.
The Kurdistan Red Crescent has called on all the Kurds and their friends around the world, especially in Europe, to support the people of Afrin in any way possible.