Martyrs remembered at the Feast of Sacrifice in Rojava
On the occasion of the Islamic Feast of Sacrifice, people from northern and eastern Syria are visiting the graves of the martyrs.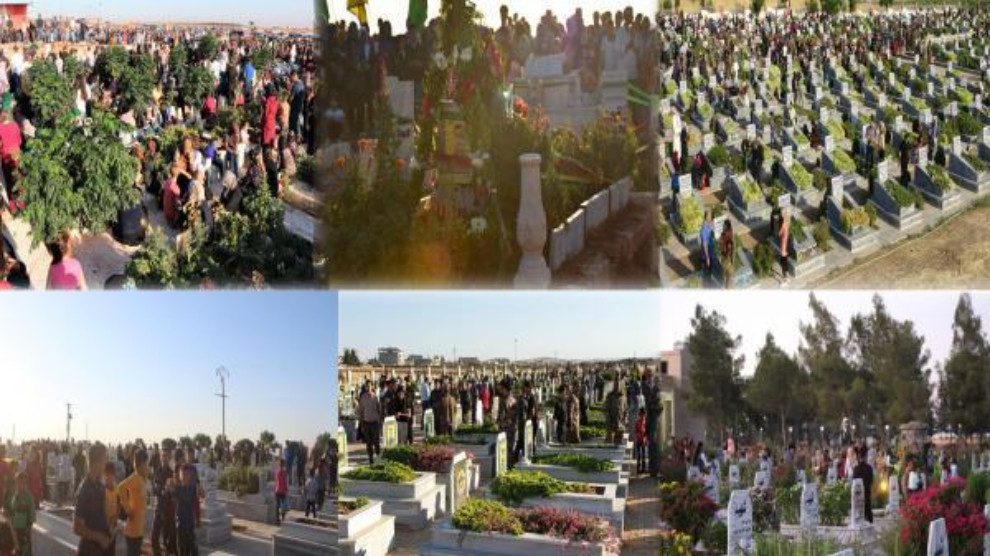 Since early this morning people in Dêrik, Tabqa, Shehba, Kobanê, Manbij and other cities have been visiting the cemeteries of the people who died in the fight to defend the Rojava revolution.
Relatives light candles at the graves of the martyrs on the occasion of the feast. The cameras of the ANHA news agency captured video footage of the visits to cemeteries.
SHEHBA
MANBIJ
DERIK
TABQA
SEREKANIYE