MSD Co-chair: Our primary goal is the liberation of Afrin
MSD Co-chair Emîne Umer said they as the MSD have the priority goal to liberate Afrin from the invasion.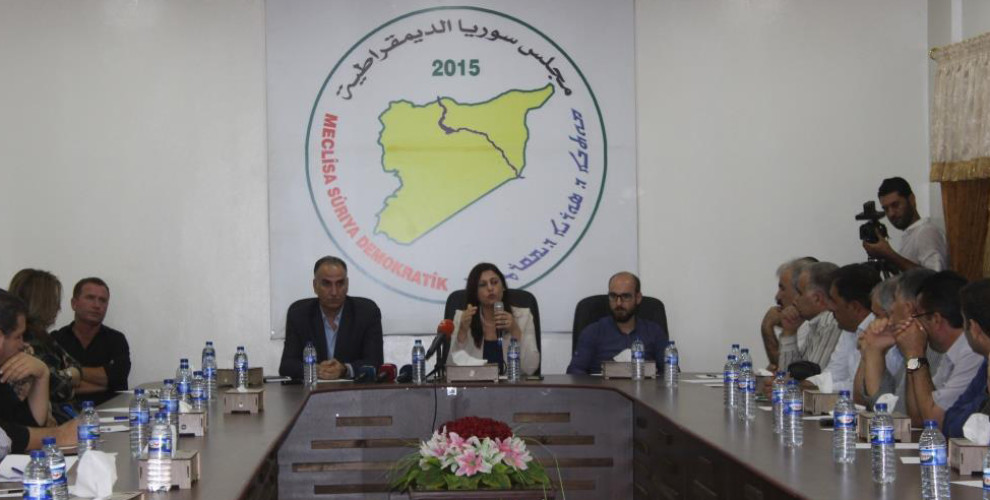 The Syrian Democratic Council (MSD) held a meeting in Dirbesiye with intellectuals, politicians and lawyers to talk about the developments in Syria. MSD Co-chair Emîne Umer, MSD Executive Council Deputy Co-chair Hikmet Hebib, intellectuals, politicians and lawyers from the district were present in the meeting.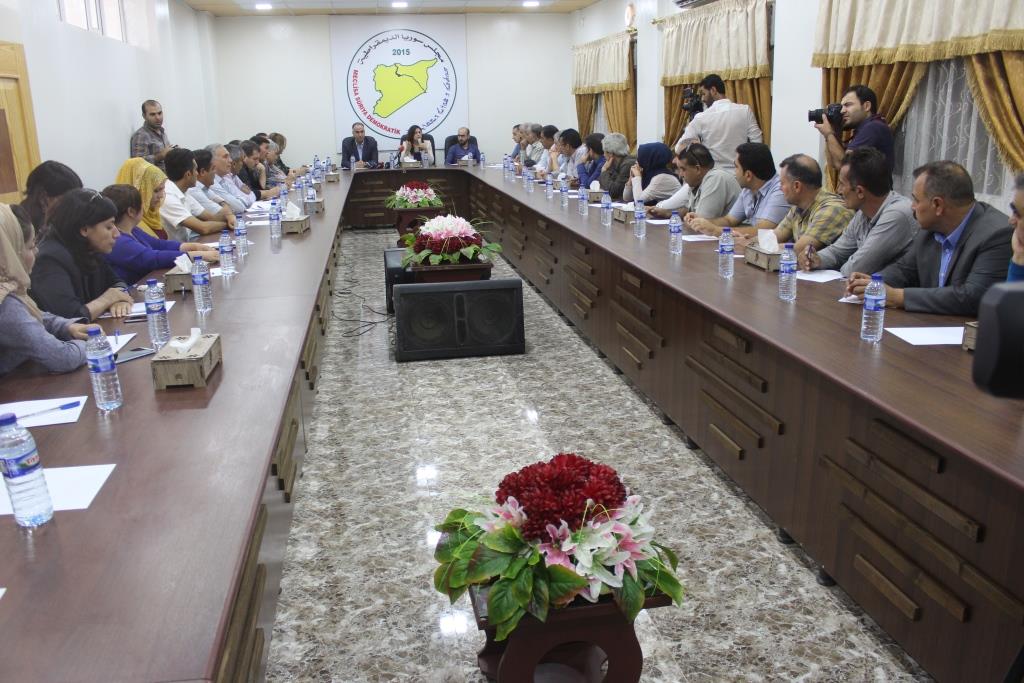 MSD Co-chair Emîne Umer said the following about the political developments in her speech: "As the MSD we say to our people that we are acting on the basis of the decisions made in our third congress for the solution of the Syrian crisis."
Emîne Umer also said the countries involved in the Syrian crisis want to resolve the crisis in accordance with their own interests: "These countries intervening with the crisis in Syria don't want the crisis to be resolved. Because their interests lie with prolonging it. The circles calling themselves the opposition have become tools for regional powers. Meanwhile, the presence of ISIS gangs is almost over."
Emîne Umer also spoke about the latest situation in Idlib: "Terrorist groups will be destroyed after their work is done in Idlib. Turkey deepens the crisis through support for terrorism in Turkey and the occupation of various Syrian regions. Countries concerned with the war against terror in Idlib putting the civilians at risk are unfortunately ignoring the attacks against civilians in Afrin by the Turkish state and their allied gangs."
Emîne Umer said as the MSD their primary target is the liberation of Afrin and Turkish-occupied regions and added that Syrian peoples can govern themselves and stressed that the Syrian crisis can't be resolved until the peoples of Syria have their demands met.