Northern Syria rises up against invasion
Masses took to the streets across the Northern Syria Federation and protested the invaders.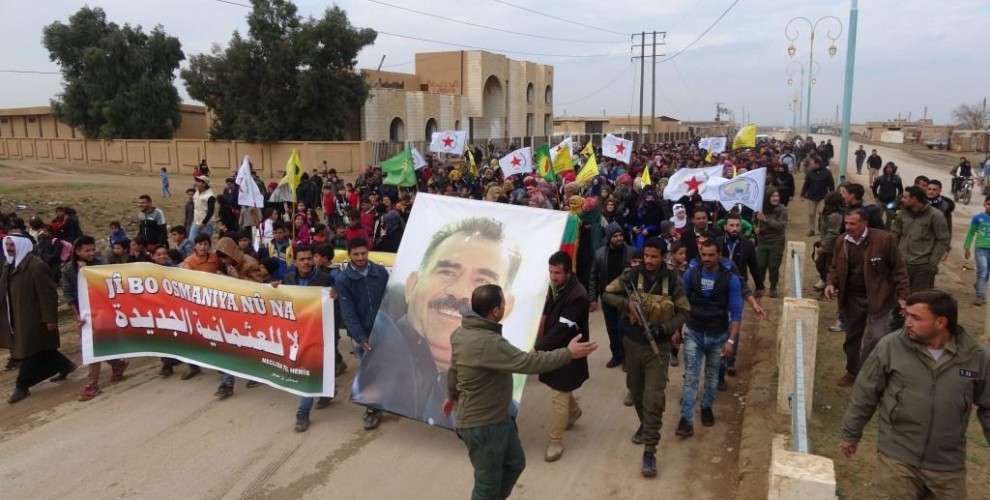 People of Northern Syria are protesting in masses the Turkish state's occupation threats against their lands amid Turkey's increasing attacks against Rojava.
RAQQA
Raqqa Youth Council has launched a vigil in response to the Turkish state's threats of invasion. The vigil is taking place in a tent set up at al-Muhafza Square.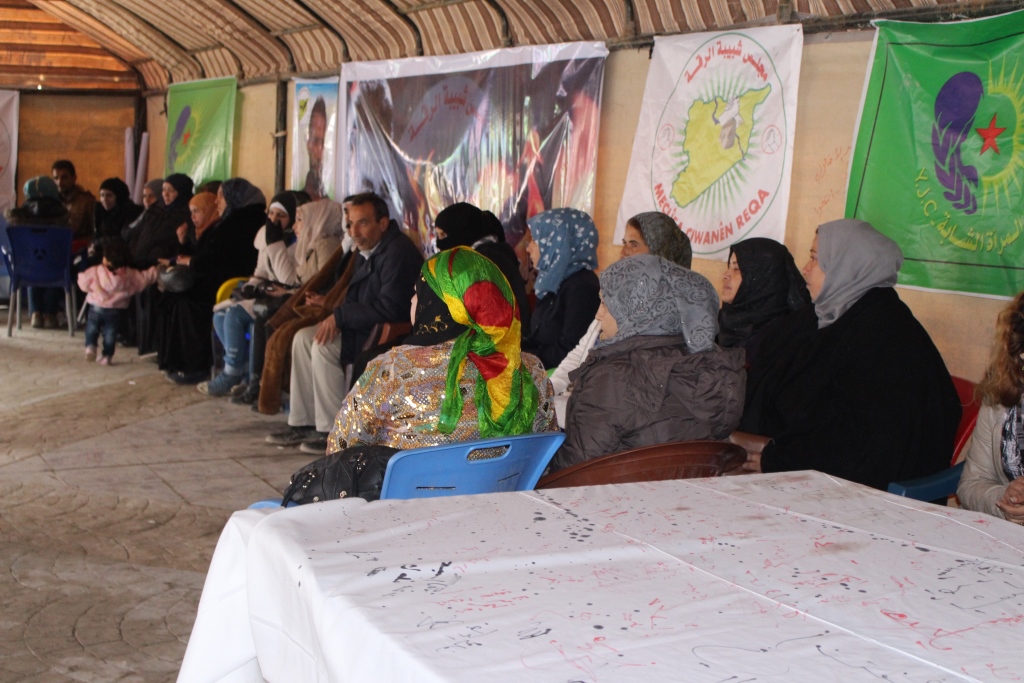 Speaking here, Raqqa Women's Council executive Najah al-Ahmad stressed that they will not remain silent on Turkish President Erdogan's threats.
Najah al-Ahmad said: "We will be protecting the will of women and our lands with the strength of our people.
Speaking after, Youth and Sports Committee member Anwar al-Ahmad said the people of the region are ready to be shield against all attacks.
KARAMA
People staged a march in Karama region of Raqqa in protest at the occupation threats of the Turkish state. Those joining the protest included opinion leaders of Raqqa and Raqqa Civil Council Co-president Mishlib El-Derwîsh.
"No to Turkish invasion" and "No to murderer Ottoman" read the banners held by the protesters.
Speaking here, Raqqa Civil Council Co-president Mishlib El-Derwîsh said the following; "We say no to fascist Erdoğan's revival of Ottoman atrocity. As one soul and one body, we, the people, will resist against invaders. All the peoples of Syria should rise up against Turkish invasion."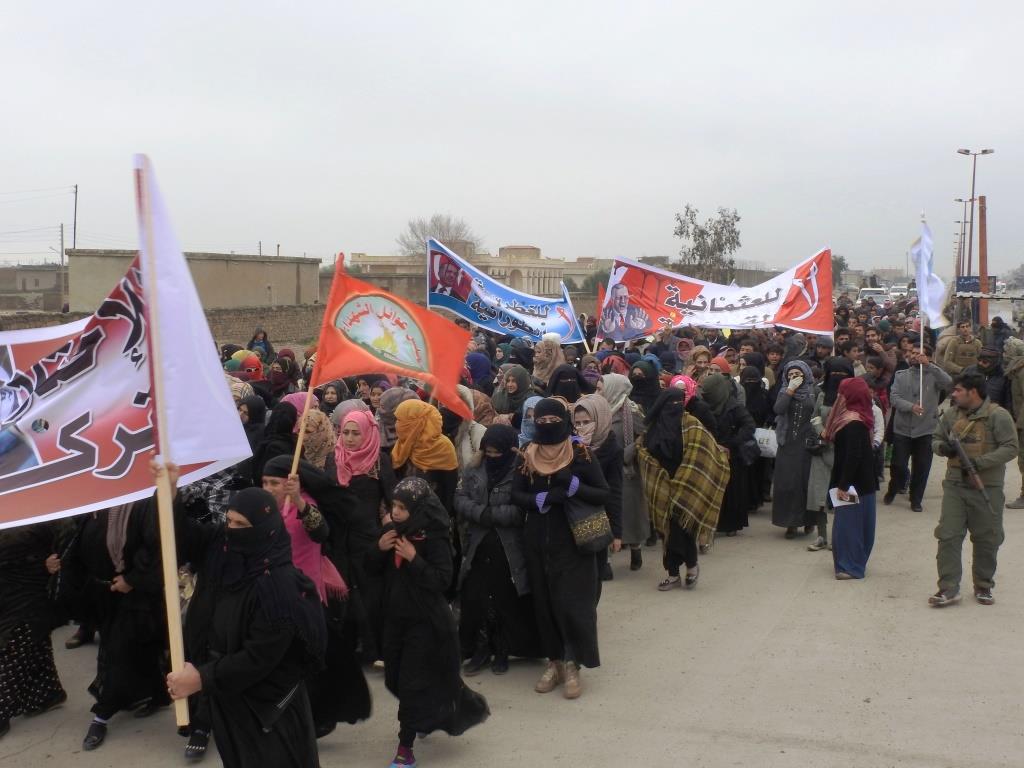 ALEPPO
Kongreya Star Diplomatic Relations Committee Coordination in Aleppo held a press conference in response to Turkey's invasion threats. A number of women attended the press conference.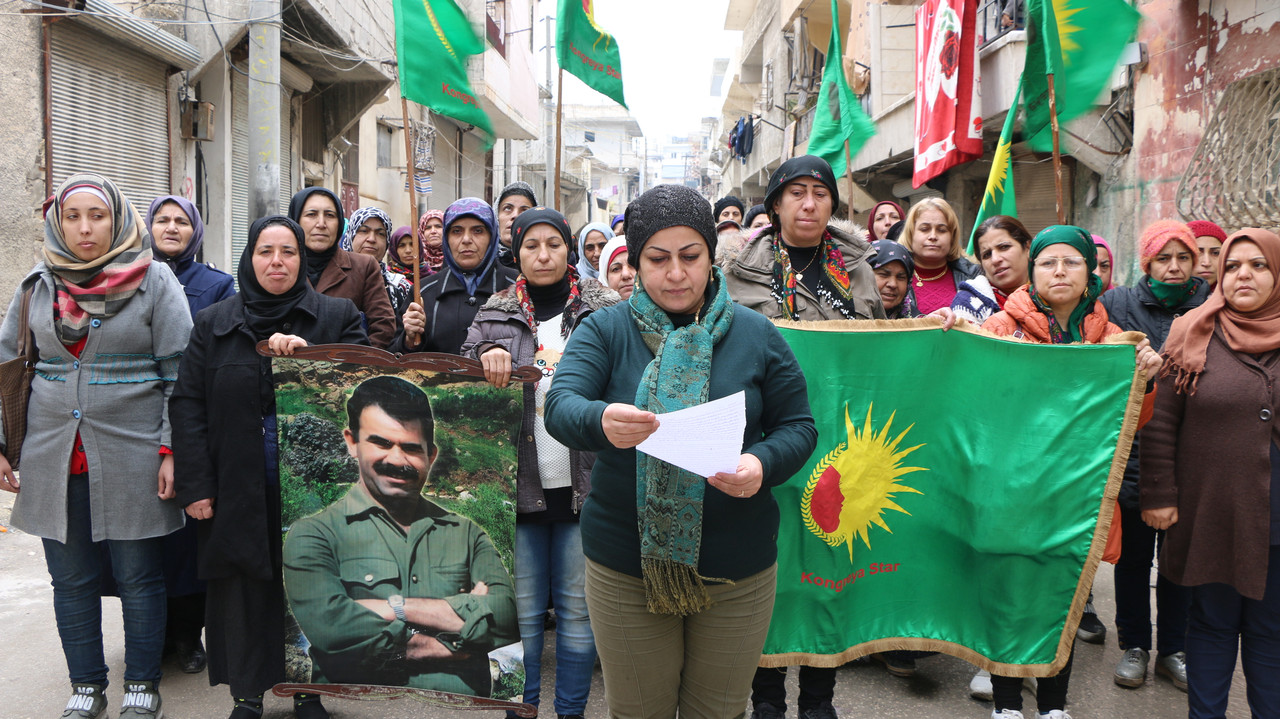 Speaking here, Kongreya Star executive Leyla Xalid pointed to intentions to hurt the co-existence of peoples in the region and occupy the Northern Syria territory. Xalid called on the international community to fulfill their responsibilities against attacks.
TIL HEMIS
People in Til Hemis district of Qamishlo staged a march against Turkish threats and attacks, holding banners "No to new Ottoman", "Long live the unity of Syrian peoples".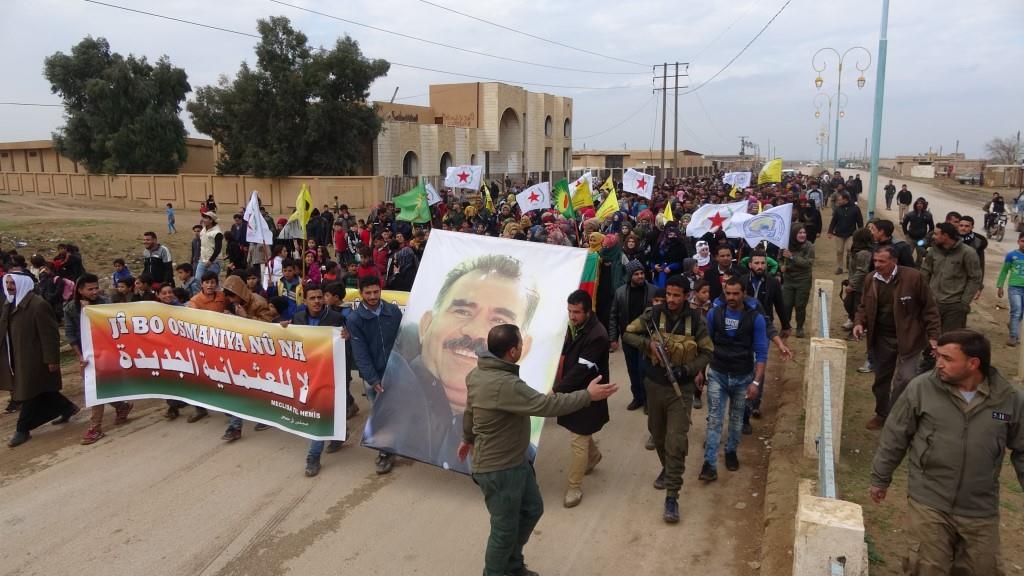 Speaking here, Democratic Union Party (PYD) administrator Xalib El-Sadûn stated: "The peoples of Northern and Eastern Syria are leading a fraternal life under the roof of a democratic project. We will never abandon our lands."
Speaking in the name of Arab people in the district, Cawza al-Hasud pointed out that Turkish President Erdoğan is uterring threats with the goal of pitting the peoples of the region against each other. He emphasized that no attack will break the will of peoples.
TIL KOCER
In Til Kocer district of Qamishlo, people took to the streets and called for resistance against invasion. Speaking here, Derik Regional council Co-president Zilfe Bedro said; "We will make our voice against Turkish fascism and threats heard by the public opinion."
Til Kocer District Council Co-president Newfa Xedan emphasized that they are raising the resistance and struggle against Erdoğan's threats, and vowed to defeat invasion by joining hands.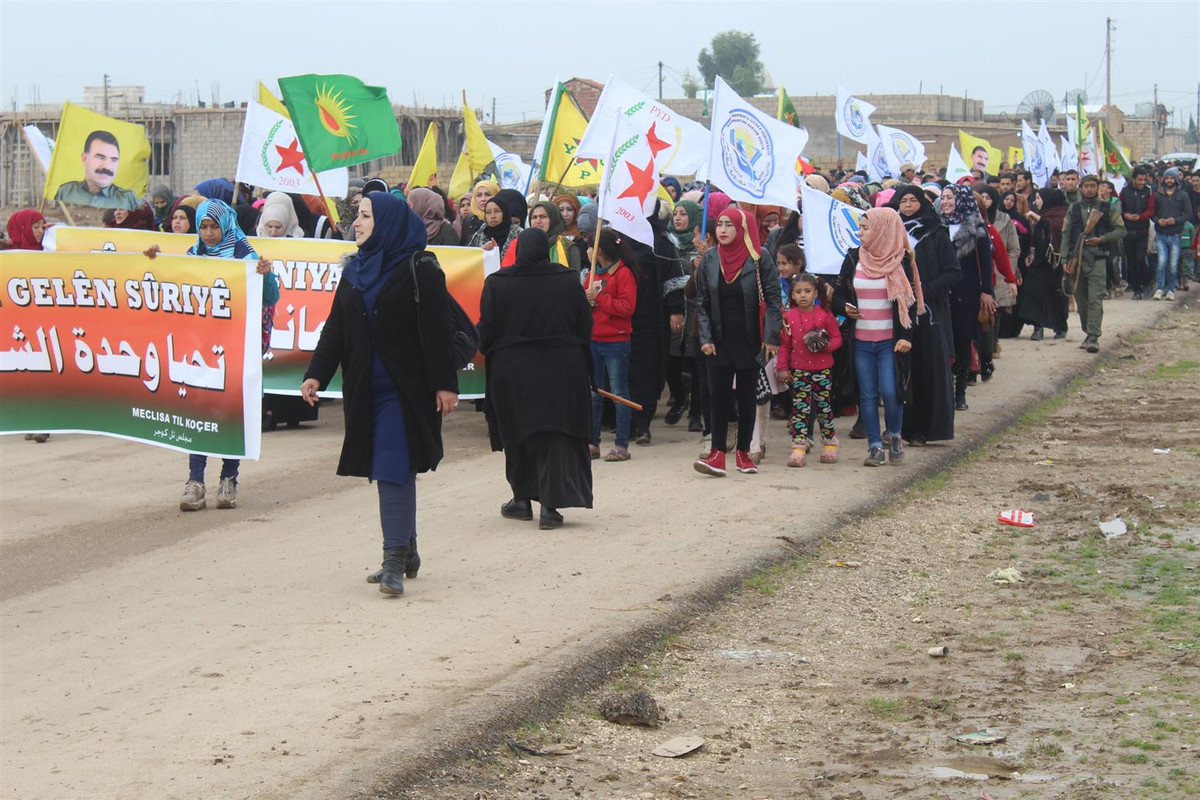 SERÊKANIYÊ
People of Serêkaniyê gathered Wednesday morning in front of Mala Gel (People's House) before starting a human shield action in response to occupation threats of the Turkish regime. Following a long march, the people set up a tent and started human shield action.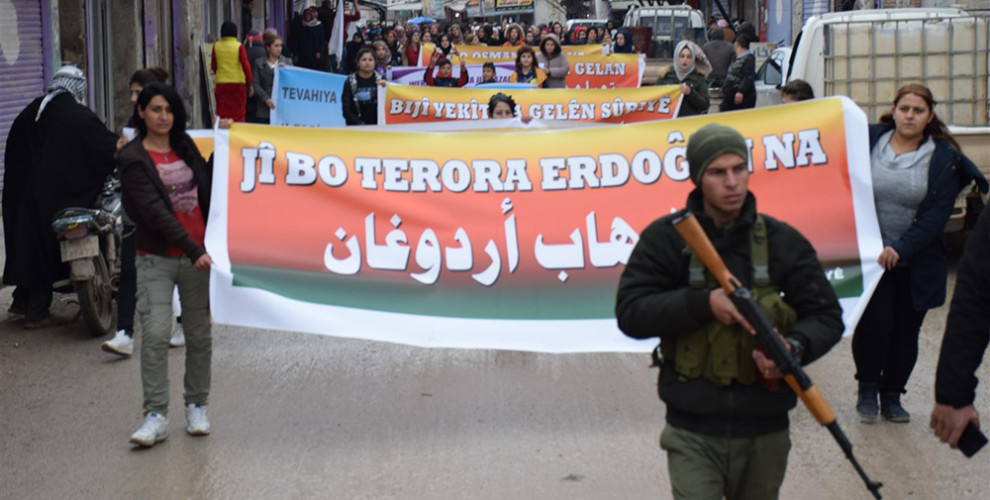 AYN ISA
In the town of Ayn Isa in Gire Spi Canton, the vigil held against the Turkish state's occupation threats against Northern and Eastern Syria continues on day 4. The vigil is joined by civilians, intellectuals and members of civil society organizations.
Activists condemn the Turkish state's threats and attacks and highlight their commitment to never leave their lands.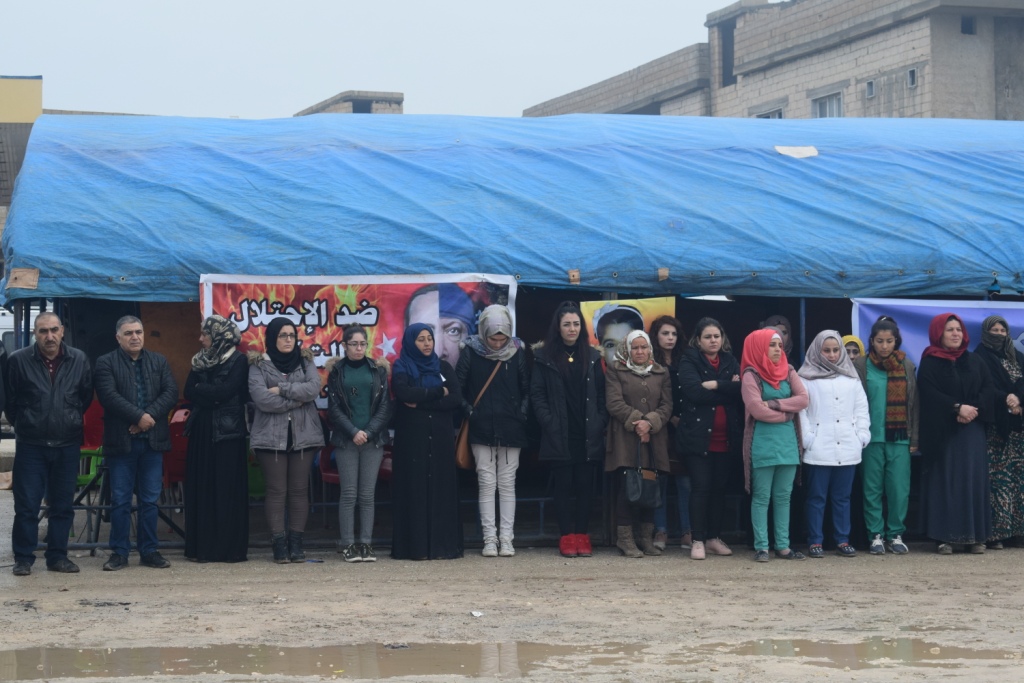 RELATED NEWS: