Operation Cizire Storm full speed ahead
ISIS gangs trapped in their last position to the east of the Euphrates resort to using landmines and explosives in the face of the SDF fighters' advance.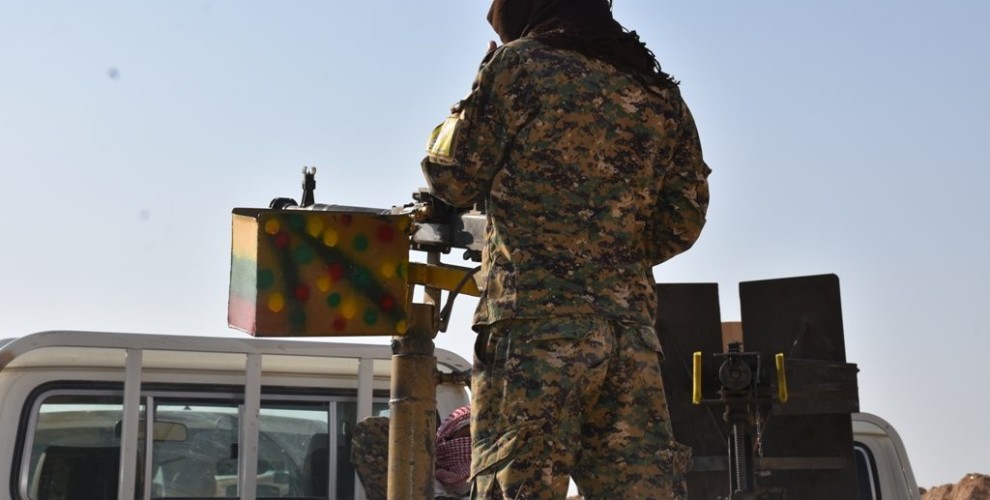 The final phase in the Operation Cizire Storm dubbed the Battle To Defeat Terrorism continues. Clashes that broke out in the Souse front and others as part of the operation last night continue still.
SDF fighters have advanced 2 km in the Baghouz front and cleared the Mirashdê village to the southeast of the Souse town. The village has strategic significance because it is surrounded by the Euphrates River on 3 sides and is close to the Souse town.
SDF fighters continue to advance towards the last positions the ISIS gangs hold. In their desperation, ISIS gangs resort to explosive laden vehicles and suicide bombings against fighters advancing towards Souse.
ANHA reporters spoke with SDF fighters on the frontlines in Souse.
SDF fighter Hisên Docka said: "We are at the entrance of the Souse town, and we will liberate the whole town from ISIS gangs soon. We continue our advance in this front, despite all the attacks. Our morale is high."
"GANGS RESORT TO LANDMINES OUT OF DESPERATION"
Hisên said ISIS gangs can't hold their own against the SDF and thus resort to landmines and explosive laden vehicles: "ISIS gangs have turned the area into a veritable minefield. Now we are 1 km away from the gangs, and we will soon enter the Souse town."
CIVILIANS' SAFETY THE MOST IMPORTANT ISSUE
SDF fighter Hisên Doçka said there are no civilians left in the Souse town and that they have all been sent to Shehfe and Hajin: "We know where the civilians are. So we never bomb those locations. The most important issue for us is the safety of civilians."