Qamishlo people against US decision, Turkish attack and isolation
Kurdish people and their friends are taking to the streets across Kurdistan and all around the world in protest at the Turkish state's deadly practices against the Kurdish people, and those contributing to this genocidal war.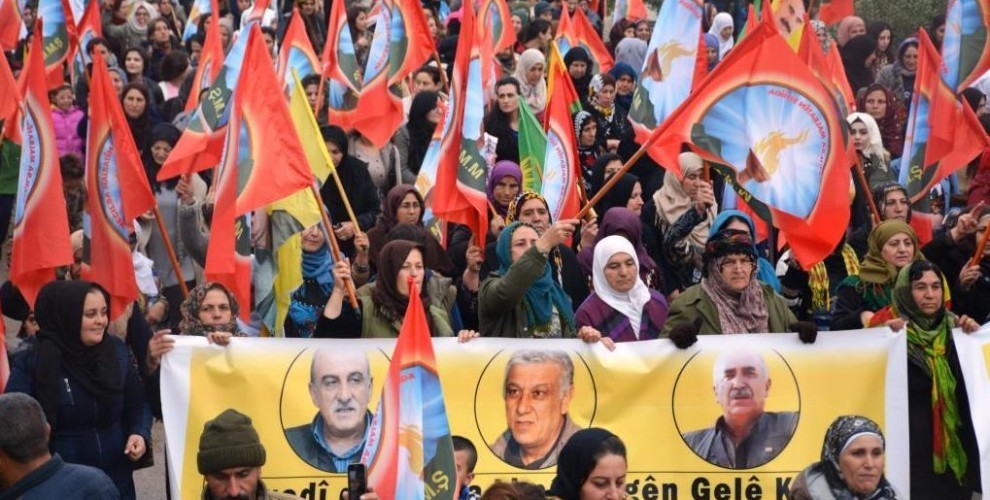 People in Qamishlo city of Rojava protested against the Turkish state's attacks, isolation of Öcalan and US decision against PKK's leading figures.
The demonstration organized by the Council of Martyrs' Families was joined by hundreds of people who staged a march starting from the Sewamia Crossing in Antariya neighborhood. People carried images of Kurdish People's Leader Abdullah Öcalan and PKK executives targeted by the US; Cemil Bayık, Murat Karayılan and Duran Kalkan.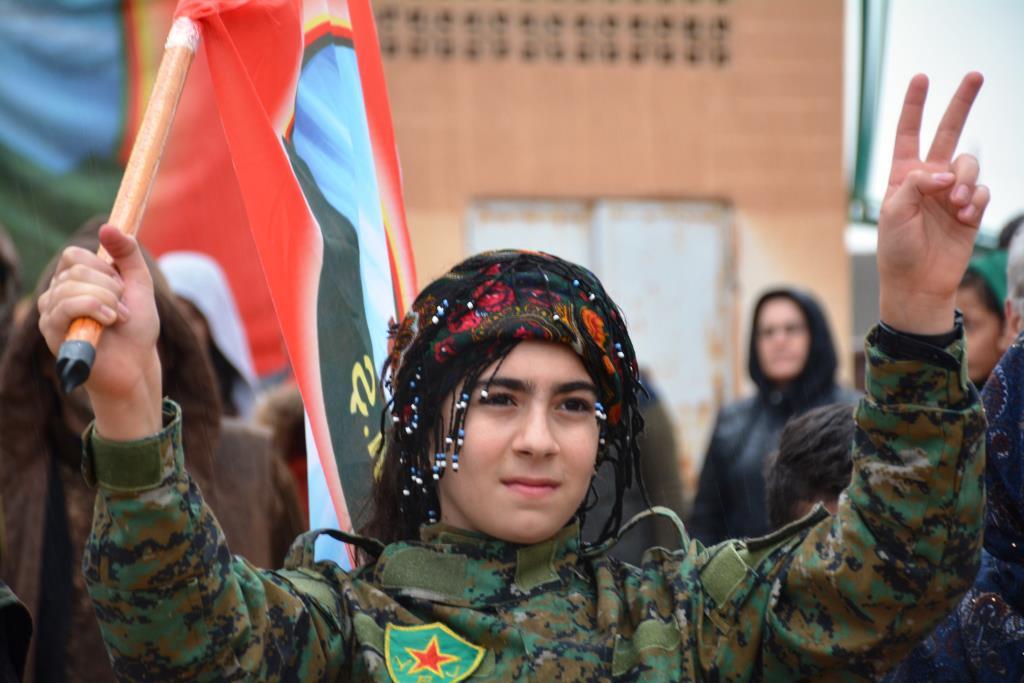 The mass protested against the US putting a bounty on KCK and PKK executives, the Turkish state's attacks against Rojava and Northern Syria, and the aggravated isolation imposed on Öcalan by the Turkish state.
The march ended with a rally in front of the Martyr Delil Sarûxan Cemetery of Martyrs.
Speaking here, on behalf of Qamishlo Council of Martyrs' Families, Masum Hesen defined the Turkish state's attacks against Northern Syria as a "genocide".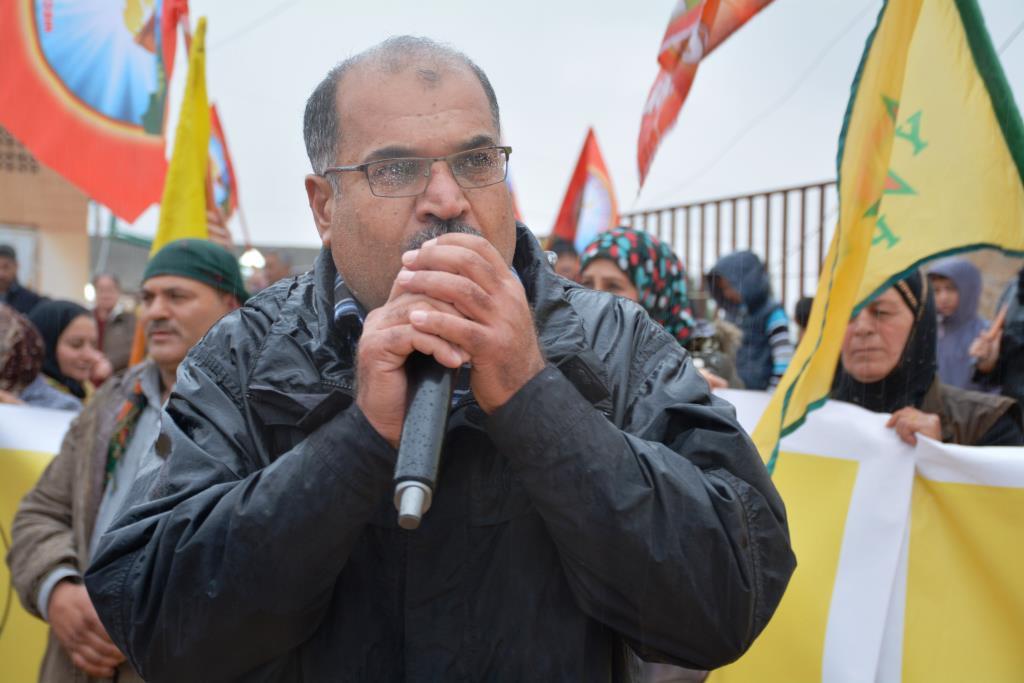 Remarking that Turkey is attacking because ISIS is about to end, Hesen continued; "Has anyone ever asked himself/herself about the humanitarian crisis, and why humanity is dying? Who has left the people without a will? This has one single answer; the circles that seek to improve their interests through the blood of the region's people and to destroy those who are defending the peoples. An evidence of this is the US decision to put a bounty on three leading cadres who have dedicated their lives to defend the cause of their people."