SDF freed 9 Yazidi and 4 Shia Turkmen children in Baghouz
SDF fighters freed 13 children from ISIS captivity in Baghouz.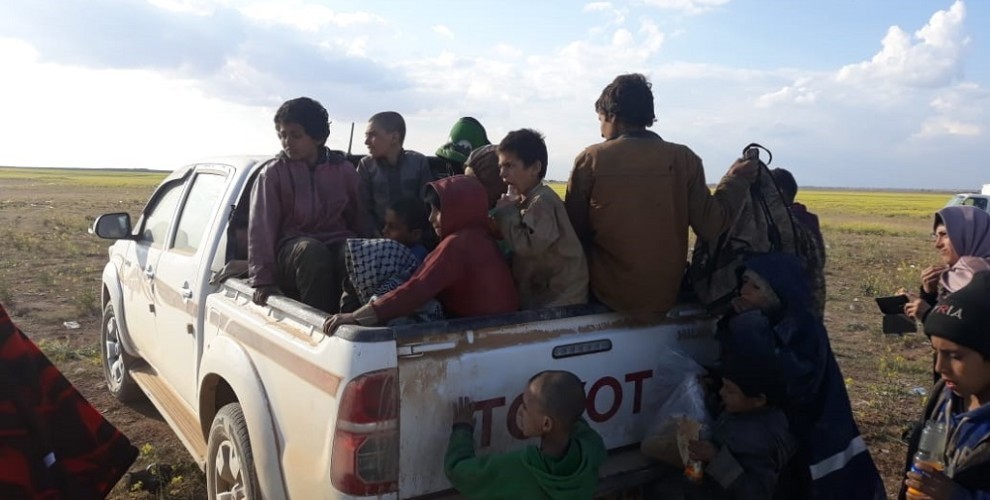 Syrian Democratic Forces (SDF) continue their work for the evacuation of ISIS mercenaries and their families in Baghouz subdistrict in Hajin town of Deir ez-Zor.
SDF fighters yesterday freed 13 children from the clutches of ISIS, including 9 Yazidi children from Shengal and 4 Shia Turkmen from Tal Afar.
The children rescued by the SDF were taken out of the battle zone and transferred to safe areas following a medical treatment. The children are expected to be reunited with their families once their health situations are confirmed to be good and their identities are clarified.
SDF forces have freed hundreds of Yazidi women and children during their operations against ISIS in Raqqa, Tabqa, Manbij, Heseke countryside and Deir ez-Zor in the past 4 years. Most recently, 4 Yazidi children have been freed from the terrorist organization in Baghouz.
During their genocidal aggression on Shengal, land of Yazidi Kurds, on 3 August 2014, ISIS gangs kidnapped thousands of Yazidi women and children who were later sold in slave markets.
During their attacks on Tal Afar city in Mosul on 10-12 June 2014, ISIS massacred a number of Shia Turkmens and kidnapped several women and children.