Second day of Middle East Youth Conference opens in Kobanê
The first day of the Second Middle East Youth Conference in Kobanê ended with the presentation of the work to be carried out in this important appointment.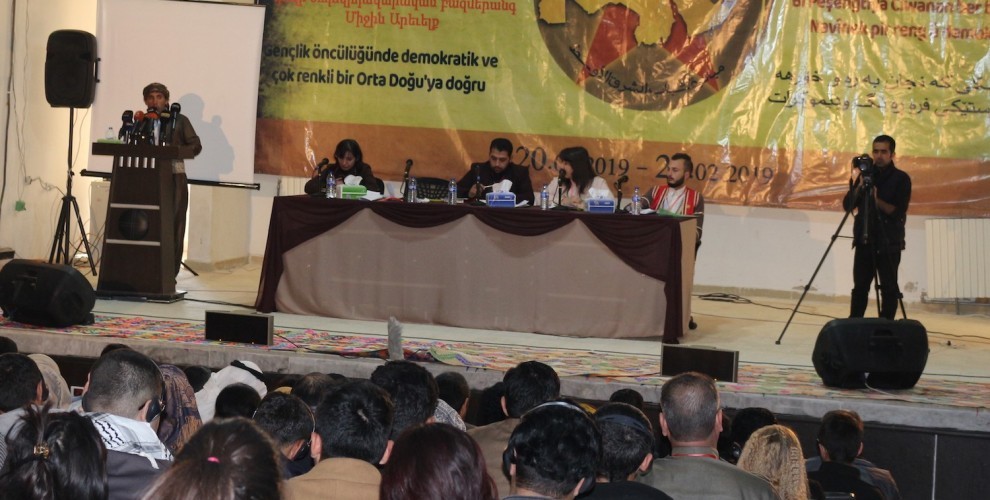 Organised at the Cultural Arts Centre in Kobanê with the title "Towards a Multicolored and Democratic Middle East under the leadership of Youth", the first day of the conference was used to listen to delegates from all four parts of Kurdistan as well as Syria, Iraq, Jordan, Lebanon, Palestine, Libya, Armenia, Egypt, Turkey, Tunisia From Yemen, North Africa and Sudan.
The first day sessions of the three-day conference ended with a video presentation on Middle Eastern youth and popular resistance.
Today, second day of the conference the program is as follows:
At 8 am, the Conference will open with a session titled "Crisis and problems in the Middle East in the era of Capitalist Modernity".
The following issues will be addressed:
1- Women and gender sexism
2- Religion
3- Nationalism
4- Dogmatism
At 12 pm there will be a Committee meeting to discuss the draft of the conference final document.
At 1.30 pm, there will be a session titled 'The role of youth in the framework of the Democratic Nation and popular resistance, tasks and responsibilities'.
The following cases will be discussed:
1- Palestine case
2- Arab Spring
3- The Kurdish Freedom Struggle and the example of revolution in North / East Syria
4- Cultural massacres and genocides on the peoples of the Middle East