Systematic attacks by the occupation forces in Afrin continue
Since the occupation of Afrin Canton by the Turkish state and its militias, systematic attacks on the population have taken place. The barbaric acts of looting, torture and kidnapping continue.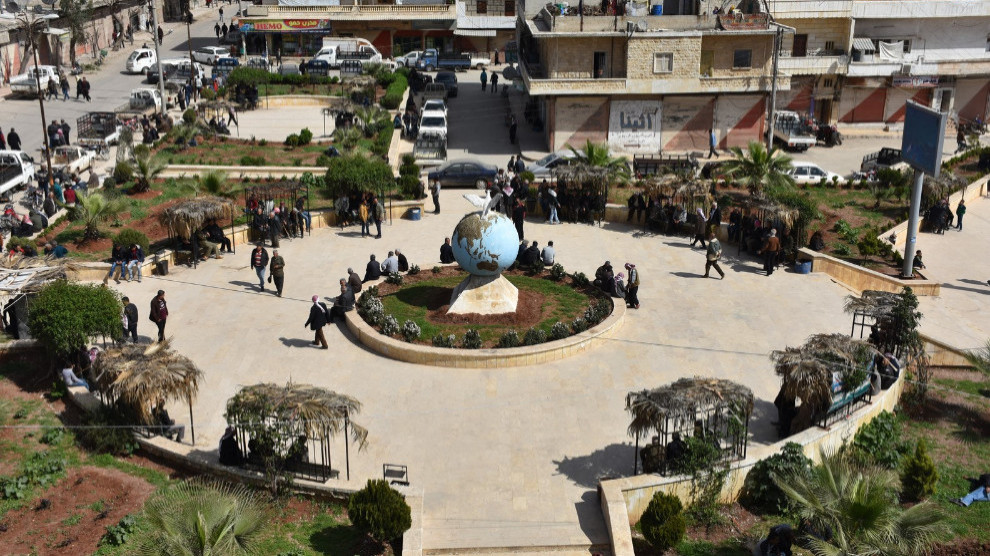 The abductions and attacks by the occupying forces do not stop. ANHA news agency reports on various current cases.
According to reports, Haydar Mihemed, a 33-year-old resident of the Jiqla al-Wista village, was kidnapped by the jihadist militia Ahrar al-Sharqiya on April 27and was later released for a ransom of 100 thousand Syrian Lira.
In the village of Meshala in Shera district, Nebiha Mistefa and her daughter-in-law were abducted and have since disappeared.
Hisen Şewket and Abdulrahman Bermeceh were abducted in the village of Hibo in Mabata district. Ibrahim Xelil was abducted from his olive grove in Geliyê Dirêmiye on 3 May and has also disappeared.
The looting also continues. On May 8, jihadist militias stormed the homes of Nûri Mistefa and Mihemed Hemduş in the village of Coqa, stealing cattle and the generator. A similar act of looting took place in the village of Tal Tewil where Fetah Ali Naso had his home raided and his cattle seized.
On the other hand, militia Furqat al-Hamza blackmails the people in the village of Qedeh in Rajo district. The villagers are forced to pay 1 million Syrian Liras in return for working in their own fields.
While Sulayman Shah gangs are confiscating 10 percent of the agricultural revenue in Shiye district and its villages, Furqat al-Hamza gangs are receiving 500 Syrian Lira racket from people every month in the Coqa village.
Who are these militias?
The militias Furqat al-Hamza, Suleyman Shah and Ahrar al-Sharqiya all belong to the Turkish occupation of Afrin and perform both police and military tasks. The jihadist militia is made up of former al-Qaida factions al-Nusra and Ahrar al-Sham. Furqat al-Hamza and Ahrar al-Sharqiya first appeared in northeastern Syria, in particular around Deir ez-Zor and Hesekê. After being driven out of the region, they retreated to Idlib in 2016 and then marched into Jarablus as part of the operation "Euphrates Shield" and replaced the ISIS jihadists that were unarmed under an agreement with the Turkish state.
They play an important role in Afrin's occupation and are involved in many serious human rights violations, including extrajudicial killing of civilians. The Suleyman Shah militia is part of the Turkmen militia alliance Sultan Murad, which is made up of right-wing extremists and Islamists from Turkey and the Turkic states. It stands for a combination of Turkish nationalism and Islamism and is known for ethnic cleansing and extrajudicial executions. Among other things, the UN accuses the Sultan Murad Brigade of war crimes during the fight against Kurds in Aleppo.