1500 students apply to universities in North and East Syria
The universities of North and East Syria continue to enrol students. So far, 1500 students have applied to the various universities.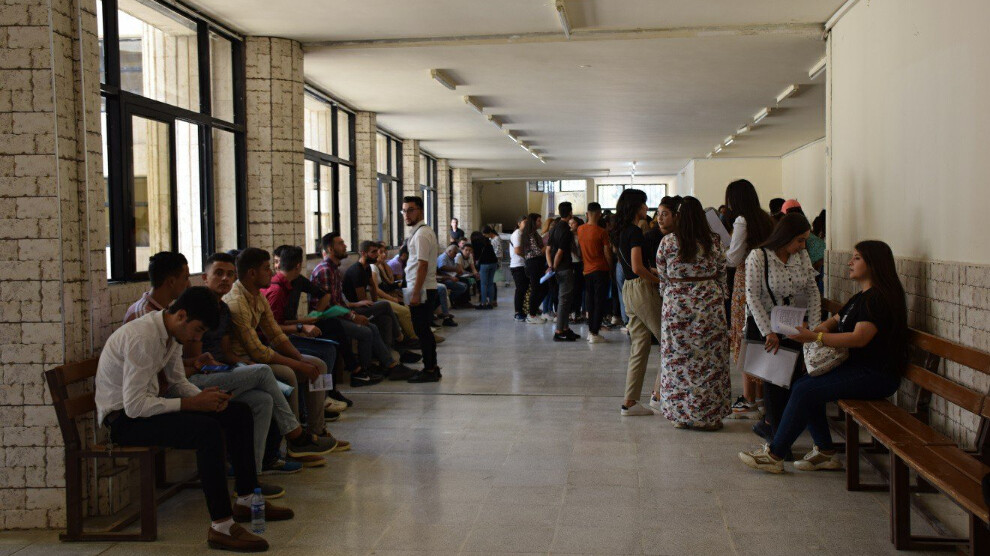 The coordination committee of three universities in Northern and Eastern Syria, Rojava, Kobane and El-Sherq, extended the application period from 31 July to 30 August.
According to information received from the coordination, the entrance exam will be held on 1 September and the language exam on 2 September. On 9 September the exam results will be announced.
Explaining the reasons for the extension, Ebdulrehman Dawe, member of the Student Affairs Committee, told ANHA: "We extended the application process to 31 August since the graduation processes for 12th grade students were delayed."
Dawe added that there are 4 student application centers in the region."Our application centers are in service in Qamishlo, Shehba, Raqqa and Kobane. Initially, a limited number of students could apply since 12th grade students received their graduation documents late. Nevertheless, over 1500 students have been registered already."
Dawe said: "If the students do not accept the exam results or if they do not feel sure in any way, we will review the exam documents."
The new academic year at the three universities in North and East Syria will begin on 10 October.