7 invaders killed, 7 others wounded in HRE actions
Afrin Liberation Forces continue to inflict blows on the occupation forces in Afrin territory.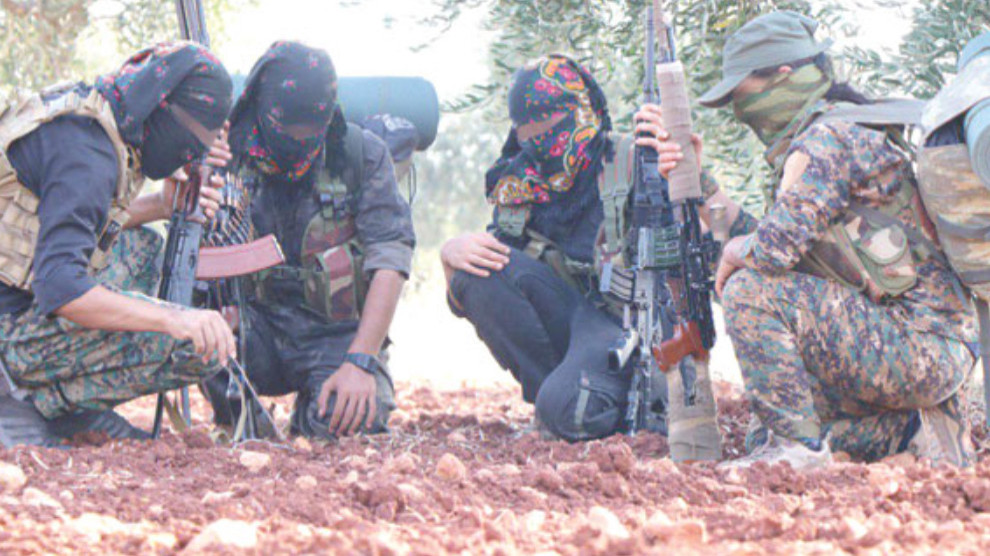 Afrin Liberation Forces (HRE) said that their forces continue to carry out operations against the Turkish army and their jihadist gangs in Afrin and its vicinity.
According to a written statement, HRE fighters carried out a series of effective operations against the occupant Turkish army and allied mercenary groups in Afrin region on January 3.
HRE announced the details of the operations as follows:
"In the vicinity of the Kimare village in Sherawa district, HRE fighters targeted three vehicles and a military base of the Turkish-backed Firqat al-Hamza group. A soldier of the Turkish army and six mercenaries from the mentioned group were killed and seven other mercenaries wounded as a result of the actions which also left three vehicles destroyed."
HRE said that the Turkish army and allied mercenaries intensely bombarded the valley located between Soxaneke and Meyase villages in the Sherawa district.
HRE also reported continued activities by reconnaissance aircraft over the region.