A mother remembers her 6-year-old girl killed by Turkish soldiers
"Sara was 6 years old and did not point a gun at Erdogan, yet they shot my daughter," said mother Fatma (30), who lost her 6-year-old daughter Sara during the Turkish state attacks against Girê Spî.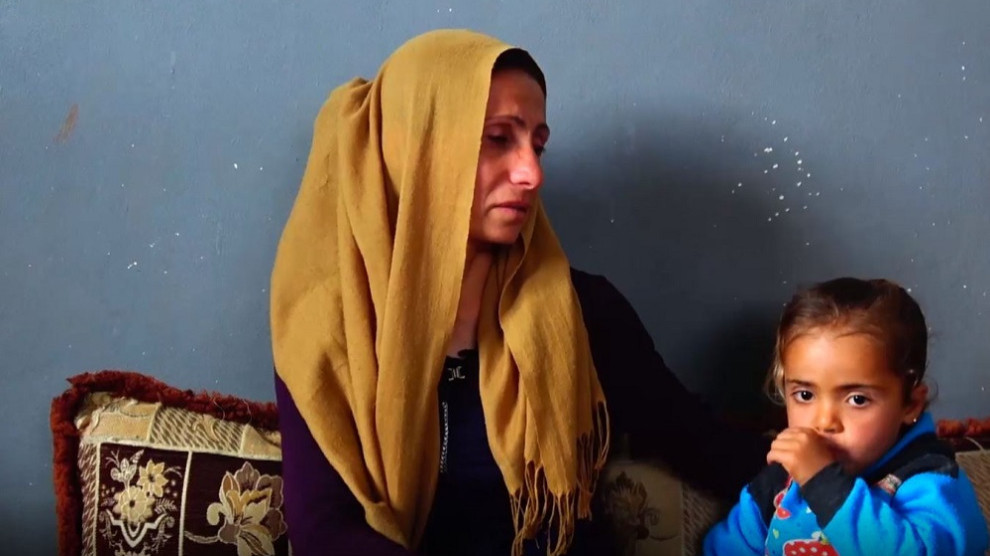 While the coronavirus pandemic occupies the world's agenda, the attacks carried out by the invading Turkish state in Kurdistan and the Middle East continue.
Many tragedies have been witnessed during the Turkish state invasion attacks on North-East Syria. Every war has its own tragedies, but some can and should not be forgotten even after centuries.
During the invasion attacks on Serêkaniyê and Girê Spî, the Turkish state imposed on humanity the brutality of the century. Children were victims of this war too, even though they did not know the meaning of the world war. Some children were injured, some lost their arms, legs, and others lost their life.
Sara, who was the second of four children was living in the village of Tilfindir in Gire Spî. She was returning from the school, unaware of the invasion attacks. Sara and her uncle were on a motorcycle to go to the village when their life changed forever. Sara ended up on the ground in blood. It was 1 November. After Afrin, the Turkish state and its bloody army started to kill people once again, targeting women and children alike on the border with North-East Syria.
The date was 1 November… This date will never be forgotten by Fatma, the mother of Sara, shot in the head by a bullet shot by soldiers of the Turkish state. About 8 months have passed since the murder.
We went to visit little Sara's mother with a group of friends. When we asked Fatma about what happened, she was crying and trying to tell us by swallowing after every word. Even if she did not speak, the pain was like a burning fire in her heart.
Fatma was silent and it was not easy to make her say what was in her heart. Fatma's silence was actually saying it all. But we asked her to tell us a few sentences. Maybe those who did not see her pain will now see, those who forgot will now remember, their hearts beating once again for human dignity.
Fatma tells about the fascism of Turkish President Tayyip Erdogan with the simplest and most heartbreaking words. It was not Fatma's tongue speaking, but her burning heart.
"Sara was 6 years old and did not point a gun at Erdogan, yet they shot my daughter. As a mother, I would like my daughter to go to school, grow up and be knowledgeable."
Every sentence and every word said by this mother will be written in history as the shame of humanity, which played blind, deaf and dumb.
And there is Sara's younger brother, Aryen, who asks her mother every day. "Mom, where's my sister?" The desperate mother has no answer other than silence...
Sara's mother keeps all of her daughter's clothes in a suitcase. When Fatma showed her daughter's clothes to us, she said: "I do not separate my daughter's clothes from my own clothes. Because if I do, I feel like my daughter will leave me."
The only wish of the sad mother is that the attacks of the invading Turkish state end and all the people who call themselves human stop remaining silent.