Appeal from Kobanê to UN Security Council
The human rights organization points out that Turkey is lowering the water level of the Euphrates and thus committing a crime against humanity. The UN Security Council is urged to act immediately.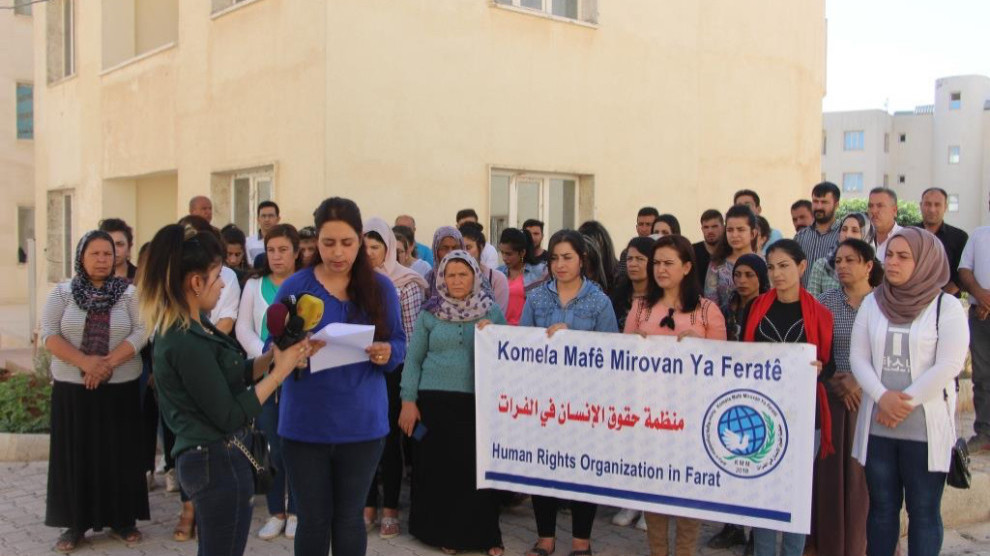 The human rights organisation in Euphrates has issued a statement in Kobanê on the Turkish state's lowering of the water level of the Euphrates and called on the international community to break its silence on the illegal actions of Turkey's Erdogan regime.
On behalf of the human rights organisation, Nesrin Ali stated that Turkey is using water as a weapon and is committing crimes against humanity in northern and eastern Syria: "The lowering of the water level of the Euphrates will endanger the lives of hundreds of thousands of people. The Turkish state has also shut down the Allouk (Elok) waterworks, which supply the canton of Hesekê with water. The population of the region is being threatened with the weapon of water. This practice is a crime against humanity. We call upon the UN and the UN Security Council for a special session on this issue."
The Euphrates, which rises in Northern Kurdistan on Turkish territory, is completely under Turkish control through a system of dams. With the help of the dams, Turkey is able to let too much or too little water flow into Northern Syria, depending on the needs. In June, the inflow of the Euphrates was reduced to up to 150 cubic meters of water per second. In the 1977 agreement with the Syrian government, a minimum volume of 500 cubic metres per second is agreed. This not only restricts agriculture and the water supply, but also creates serious problems for the electricity supply, as hydroelectric power plants in northern Syria can no longer be operated.
In this way, the Turkish state is attempting to destabilise the self-governing areas in Rojava and to drive out the people living there. Human rights organisations such as Human Rights Watch have also repeatedly criticised Turkish water policy.