Armenians in Qamishlo protest against Turkey
Turkey's role in Azerbaijan's war against Armenia was protested in Qamishlo. "Erdogan's terror in Artsakh is the continuation of the occupation in Syria," was the title of the protest outside the Armenian association in the northern Syrian city.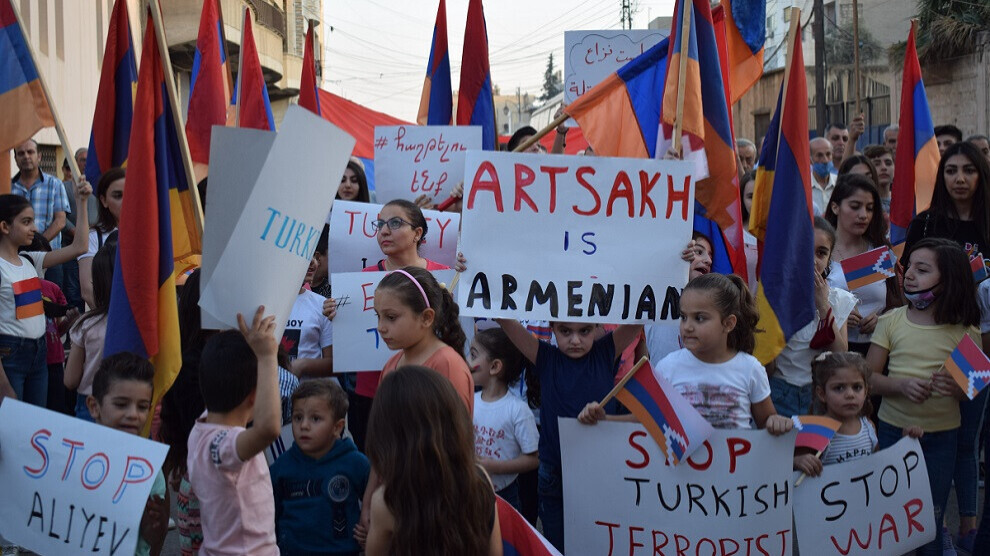 Masses in northern Syria protested against the crimes of the Turkish state in the war against the Republic of Artsakh and the deployment of jihadist mercenaries to Azerbaijan. In addition to Armenians, Syriacs, Kurds and Arabs participated in the protest action in front of the Armenian association.
On signs and banners Erdogan was called a terrorist and an end to the Turkish war of aggression was demanded. On behalf of the Armenians in Qamishlo, Bakin Xazaryan gave a speech in which he condemned the silence of the world community on the aggressive attitude of the Turkish state against Armenia. "Erdogan's terror in Artsakh is the continuation of the occupation in Syria," the statement said.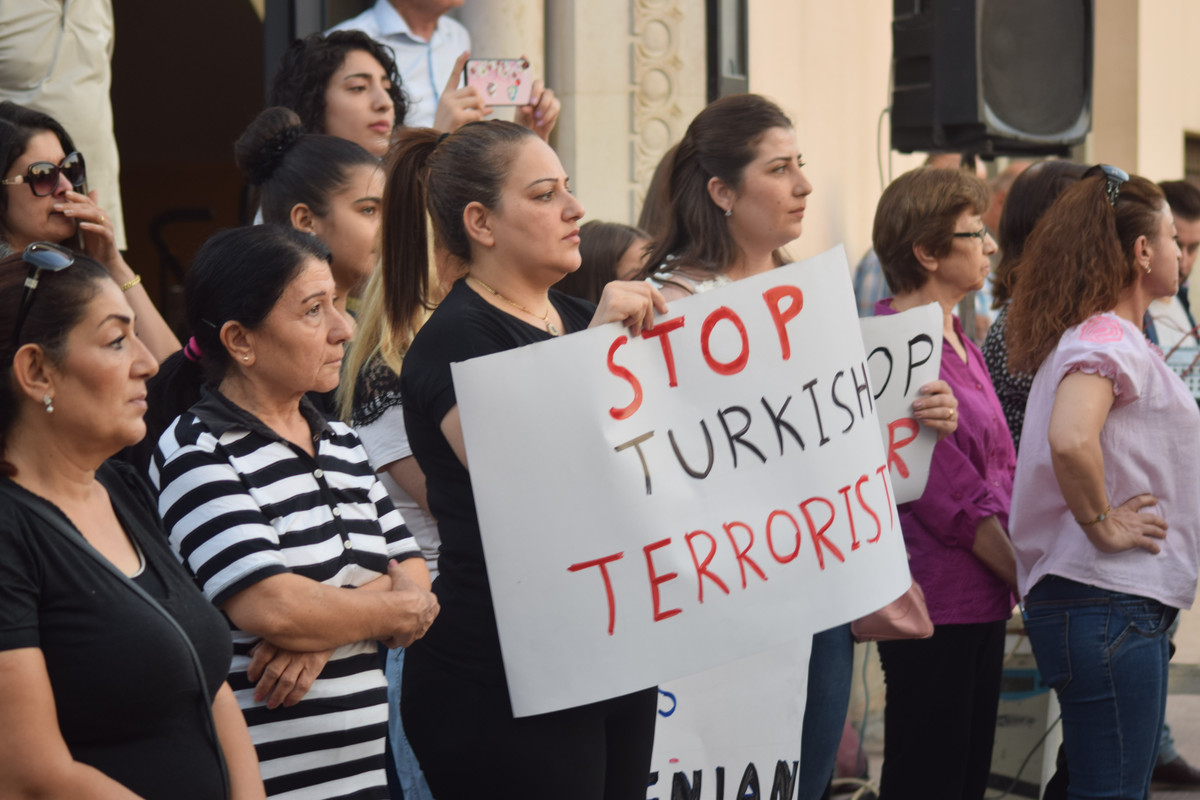 According to official figures, 600 people have died in the Artsakh conflict so far. The real balance, however, is likely to be much more dramatic. The warring parties claim to have killed thousands of the other party. Azerbaijan completely conceals military losses and only gives figures for civilian victims.
Behind the Azerbaijani aggression is above all the Turkish AKP/MHP regime. Turkey has sent jihadist mercenary troops from Syria to the front against Armenia and is present in the region with soldiers and officers. There are repeated reports of air attacks by Turkish jets on Armenian positions. Turkish armed drones are also used in the war. In this way, Turkey is trying to expand its access to the oil and gas deposits in Azerbaijan, to advance the Turanist-racist project of Pan-Turkism and to stabilize itself domestically through aggressive expansionism.