Operation in Hol Camp: "Wherever there is evil, we will be there"
Bahoz Kobanê, a member of the Internal Security Forces in the Hesekê canton, said that the security forces continue carrying out the Humanitarian and Security Operation in Hol Camp.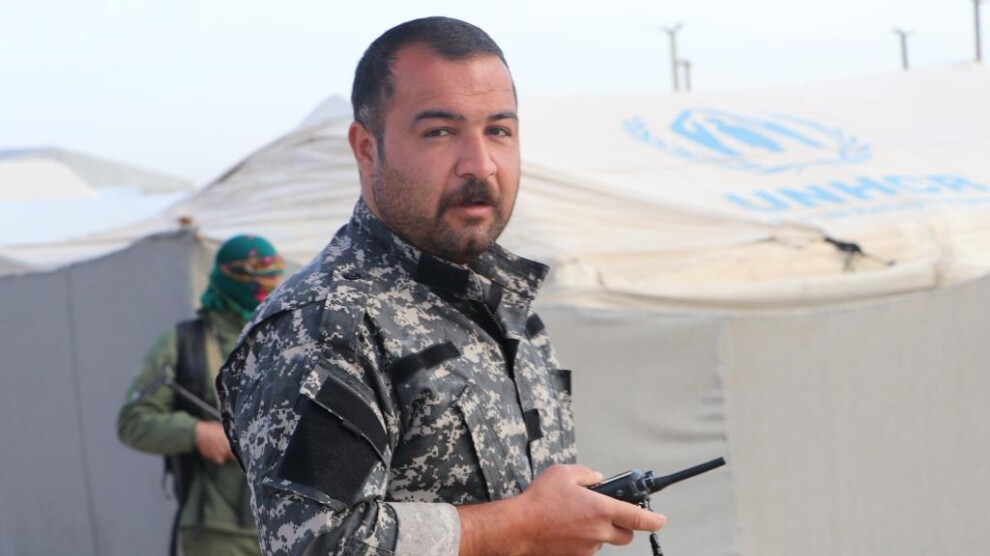 Assisted by the SDF, YPG/YPJ, the North and East Syrian Internal Security Forces launched a 'Humanitarian and Security Operation' in the Hol Camp on March 28. The security forces have already captured several ISIS members and seized explosive devices, military clothes and military bags buried underground.
"OPERATION STARTED UPON CALLS"
Speaking to ANHA, Bahoz Kobanê, a member of the Internal Security Forces in the Hesekê canton, pointed out that the operation has been initiated upon the call of the IDPs and prominent people in the camp for the safety of the residents. "Earlier murders and similar incidents took place inside the camp. Our goal is to destroy sleeper cells and their supporters. First of all, we keep the immigrants in the departments apart for their security and perform id checks. Then we carry out searching activities. The operation has yielded positive results so far," he said.
"REFUGEES ARE SAFE"
"We will continue the operation until we exercise full control over the camp. We are working to ensure that the people in the camp can live in safety. The refugees staying in the camp lived in fear a few months ago and could not move freely. However, after the operation we started, the refugees can now move more comfortably. We are trying, with security vehicles, to help immigrants, older refugees and disabled people," Bahoz Kobanê said.
"HOW WERE THE SECURITY MEMBERS IN THE CAMP TARGETED?"
Bahoz continued, "We have found some tunnels which the gangs would pass through. They were hiding some of their belongings in these tunnels. We found military clothing and guns belonging to the gangs. The gang members were attacking the security members in the camp in military clothing. They confessed it during interrogations. Also, extra tents were found. They used these tents for their meetings, training and organizational purposes. We also confiscated these tents in order to control the camp."
"WHEREVER IS OPPRESSION, WE WILL INTERVENE"
Bahoz Kobanê added, "The basic needs of the refugees such as food and drink will be met until the search of the tents is over. After the control, migrants and refugees will be able to return to their tents. They welcomed the operation and did not create any problem. 90% of our planning is complete. We will continue such operations as long as the people of the region, migrants and refugees in the camp urge us to do so. Wherever there is cruelty, confusion and evil, we will be there. Our goal is a complete cleansing of the ISIS cells."
RELATED NEWS: