Boycott campaign against Turkish products in Aleppo
In Northern and Eastern Syria, a campaign is underway to boycott goods produced in Turkey. Flyers have been distributed in the self-governing neighborhoods of Aleppo to promote the campaign.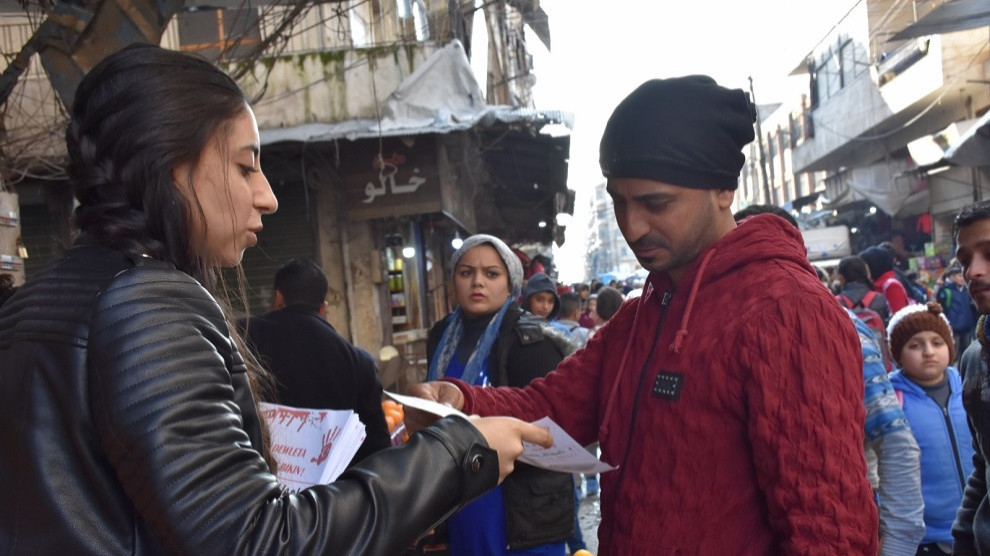 In the self-governing neighborhoods Ashrafiyah and Sheikh Maqsoud in Aleppo, the Economic Council, with the support of members of the Revolutionary Youth Movement of Syria, distributed leaflets calling for a boycott of goods produced in Turkey.
After the beginning of the Turkish offensive last year, the autonomous administration of North and East Syria decided to boycott products from Turkey. The boycott campaign sees economic sanctions as the most effective weapon against the regime in Ankara and is being conducted not only in Rojava but also in Southern Kurdistan. Worldwide, participation in the campaign takes place in particular through a tourism boycott and blockade actions against Turkish Airlines. There are also calls for an academic boycott at several universities in Europe.