Bus station of Sheikh Maqsoud transformed into garden
The Sheikh Maqsoud neighborhood in the north Syrian city of Aleppo is self-governing. The site of the former bus station has been converted into a vegetable garden for the population.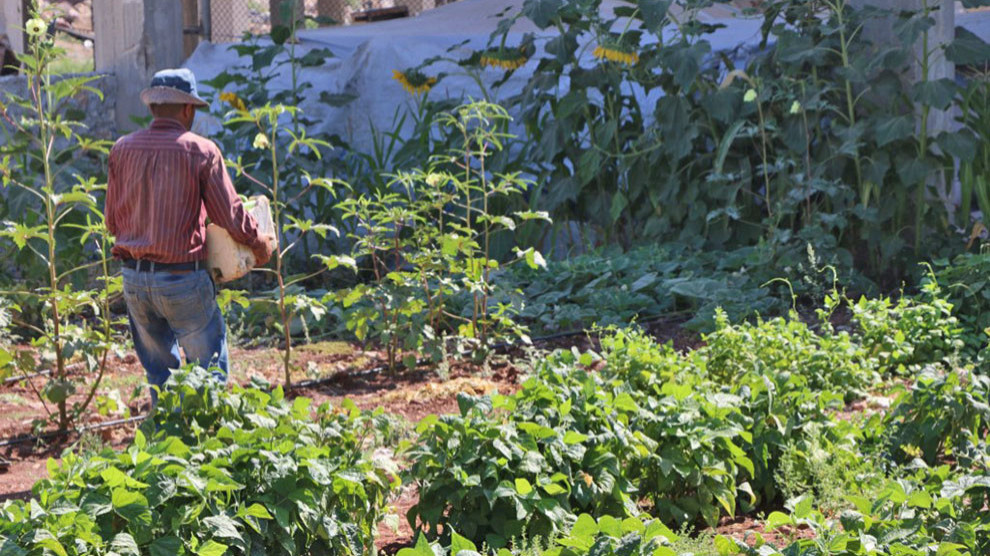 The harvesting of agricultural projects in the self-governing quarter of Sheikh Maqsoud (Şêxmeqsûd) in Aleppo has begun. The region has a very favorable climate for agriculture. Therefore, the communes in the region are trying to increase agricultural production.
Among other things, the former bus station, which covers around 2000 square meters, was converted into a garden under the guidance of four experts. Instead of concrete, cucumbers, aubergines, tomatoes, okra, melons and chili grow there now. Residents of the area are currently harvesting their products and selling them at affordable prices in the Sheikh Maqsoud and Ashrafiyah neighborhoods.
Şiqêf Seîd Heskîlo, one of those who harvest vegetables in the garden, explains: "The land was dry. We have realized this vegetable field project to meet the needs of the people in the region. We were successful within two months and can now harvest different products."
In one month, a new sowing will take place, says Heskîlo and adds: "We will start in the next few days to expand our project. In preparation for the winter, we will set up nylon shelters."