Civilian seriously wounded by occupation forces in Sherawa, Afrin
Genocidal attacks against civilians in North-East Syria continue unabated.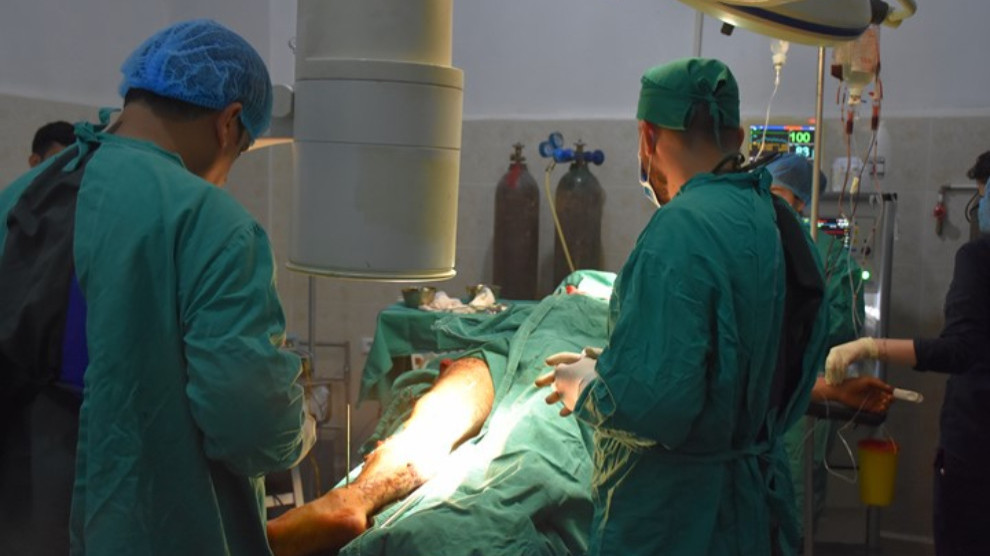 The Turkish army and allied mercenaries continue setting fire to agricultural lands of the people in northern Syria by increasingly ongoing artillery attacks.
According to reports from the ground, the occupation forces stationed in the village of Burca Qase in Afrin's Sherawa district carried out an artillery aggression targeting the fields of the local people. The fires rage in the fields in the villages of Kalotiya and Zoqa Mezin.
The civilians trying to extinguish the fire in the Kalotiya village were targeted by the invaders with artillery fire which critically wounded a 22-year-old youngster by the name of Suleyman Cemil Ibrahim.
Ibrahim has been taken to the Avrin Hospital in Fafin district of Shehba. Doctors state that Ibrahim is in critical condition and his treatment in intensive care unit continues.
On the other hand, Turkish forces and allied mercenaries are attacking the village of Erida to the west of Gire Spi (Tal Abyad).