Civilians under attack in Ain Issa
The area around the small town of Ain Issa in northern Syria has been attacked 65 times by Turkish occupation forces since the beginning of the month. A 35-year-old man was killed in the village of Dibis on Wednesday and six people were wounded.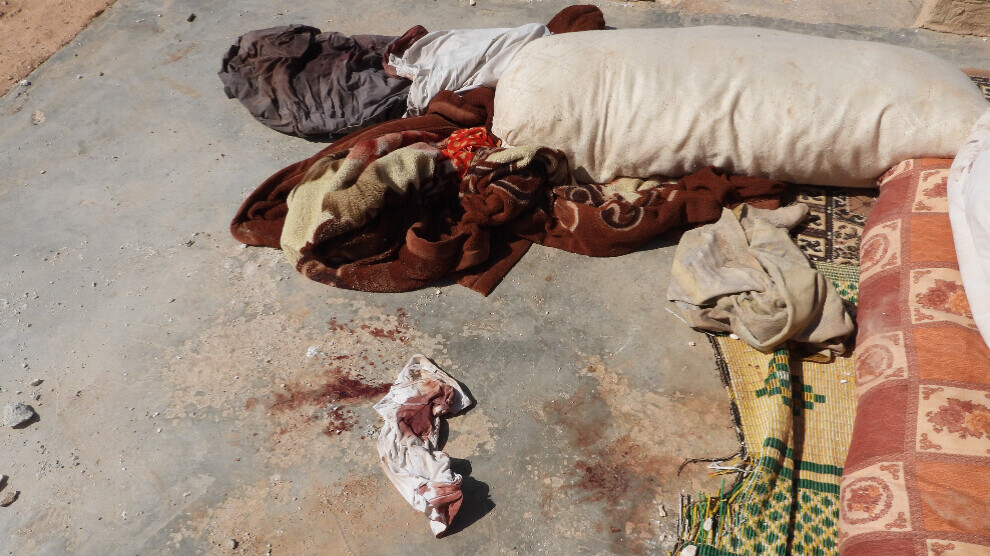 The Turkish state and its mercenary allies have attacked the small town of Ain Issa and the surrounding villages 65 times with heavy weapons since 1 September. Five civilians were killed and 13 injured. Numerous houses were damaged. In order to expand the Turkish occupation zone, residential areas are targeted.
The village of Dibis is particularly affected. On September 17, four people were killed in an attack and three were injured. On Wednesday at 4.30 am, the Turkish proxies attempted infiltration into the village. The 35-year-old Necib El Ewit was killed. Six other villagers were wounded.

The village of Dibis is located 15 kilometres south of Ain Issa on the M4. A Turkish military base is located one kilometre northeast of the village. This base is the starting point for most attacks on Dibis and other surrounding villages.
Due to its strategically important location, Dibis is constantly targeted. With the occupation of the village, the Turkish state wants to cut the connection between Kobanê, Manbij, the town of Sirin, Ain Issa and Raqqa.