Coalition and local Military Council on joint patrol in Gire Spi
As part of the agreement between the Autonomous Administration of North and East Syria, the International Coalition and Turkey, the border patrols at Gire Spi (Tal Abyad) continue.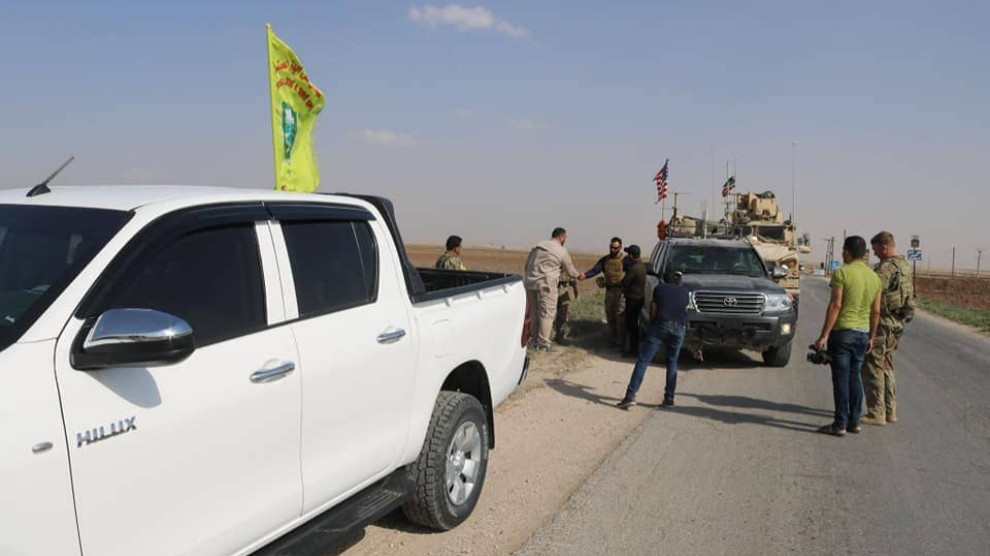 According to reports from the ground, the International Coalition and Gire Spi Military Council units have conducted joint patrol in the northern Syrian border town Gire Spi (Tal Abyad) on Sunday.
For almost a month, patrols of this kind have taken place in the border area between northern Syria and Turkey. They represent the outcome of talks between the Syrian Democratic Forces (SDF), Turkey and the US on the establishment of a safe zone in northern Syria.
The SDF had previously announced in this context that the YPG and YPJ and heavy weapons would be withdrawn from the border strip and the control would be handed over to the local border guard units. Despite the agreement, however, Turkey continues to threaten with military intervention in northern Syria.
RELATED NEWS: