"Construction of wall in Afrin is contrary to international law"
Turkey's construction of the wall in occupied Afrin is contrary to international law, according to lawyer Bedirxan Etî in Kobanê.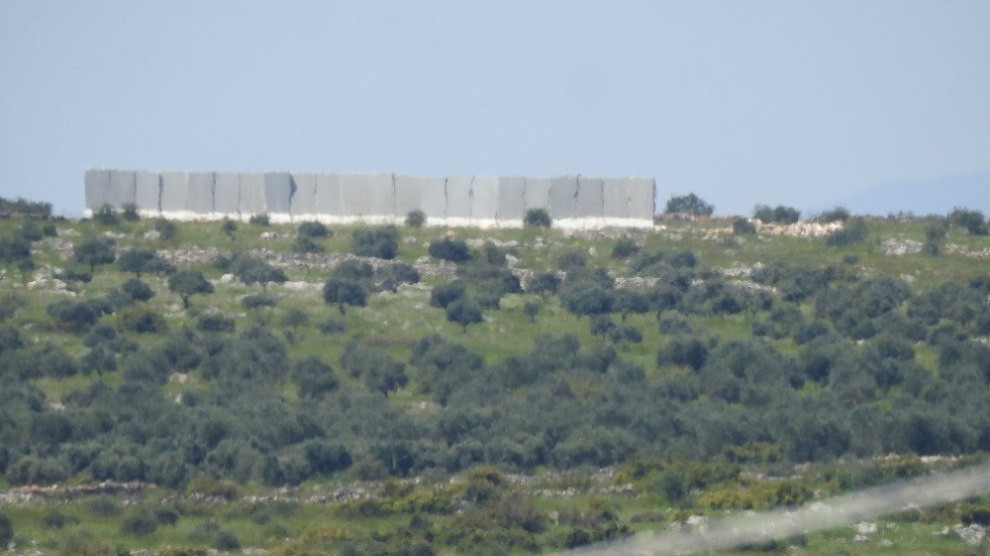 The Turkish state is trying to separate the occupied canton of Afrin in Rojava from Syria by a wall. Lawyer Bedirxan Etî explains: "Although this wall construction contradicts any international law, the world simply looks on. The Turkish state wants to impose its Ottoman project on the peoples of the region, to consolidate the occupation and to exploit the resources of the region. Afrin is part of Syria. But the Syrian regime is silent, it shows no response to the occupation."
The lawyer pointed out that the construction of walls and the exploitation of resources of Afrin are contrary to international law.
"Turkey threatens North and East Syria every day," emphasized Etî and continued; "So far no solution could be found. This applies above all to the occupation of Afrin. Those who see themselves as human rights institutions must support the people of Afrin."