Dozens of trigger-happy New Year fans arrested in Rojava
In northern and eastern Syria, there have recently been a high number of deaths and injuries caused by so-called "shots of joy". 40 trigger-happy New Year fans have now been arrested in the course of investigations by the Internal Security Forces.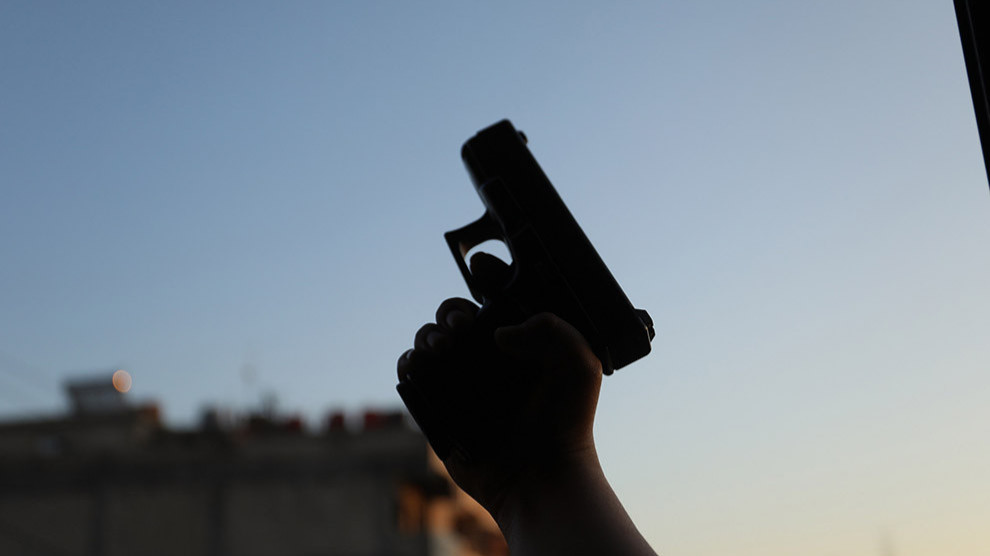 40 trigger-happy New Year fans have been arrested in various cities in northern and eastern Syria as part of an internal security investigation. The victims are accused of having injured and even killed several people with so-called "shots of joy".
In the self-governing areas, there have recently been an increasing number of deaths caused by stray bullets. Although personal armament is prohibited under the Rojava weapons laws, more and more people are in possession of a weapon. Although the internal security forces are implementing preventive measures due to the increased security risk, the illegal possession of weapons is nevertheless increasing rapidly.
According to Ali al-Hassan, spokesman for internal security, the first measure is to set up teams to carry out more frequent patrols, especially on public holidays, in order to reduce the risk of ricochet accidents and ensure the safety of the population.
Commenting on the trial of the imprisoned New Year fans, al-Hassan said: "The accused will be tried in a civil court under the provisions of the Rojava social contract. "We hope that the trial will act as a deterrent to other trigger-happy individuals," he said.