Eight Hashd al-Shaabi members killed in air strike in Syria
Eight militias were reportedly killed in an airstrike on pro-Iranian group Hashd al-Shaabi in eastern Syria.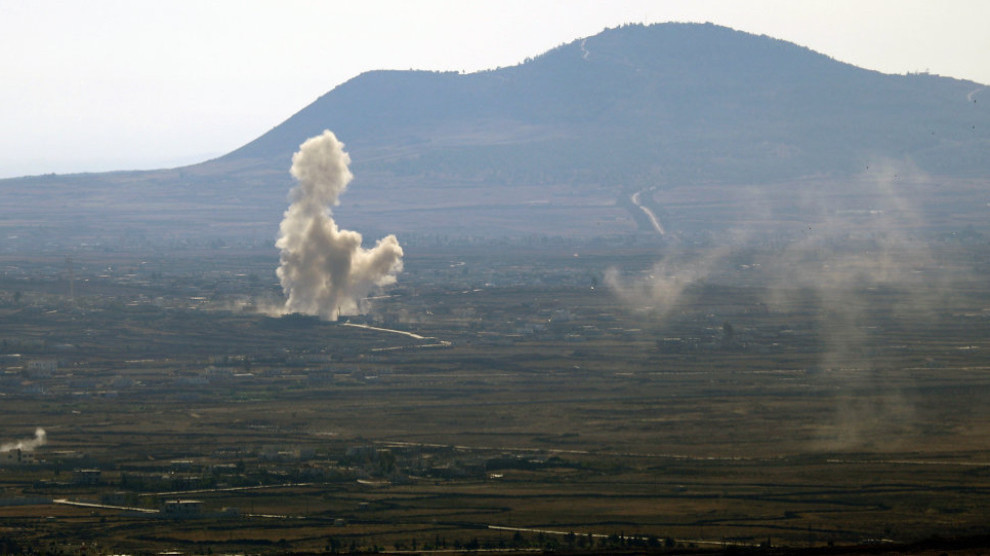 The Syrian Human Rights Observatory reported that an unidentified aircraft targeted weapons depots and vehicles in the Bukemal area on the Syrian border with Iraq.
It was reported that at least eight Hashd al-Shaabi members were killed in the air strike that caused a major explosion.
No one claimed responsibility for the air strike. Israel had targeted Iran-backed forces in Syria many times in the past.
This air strike came a few days after the mutual attacks that brought the US and Iran on the brink of war.
Following pro-Iranian attacks on American facilities, the US killed Iranian general Qassem Soleimani and a commander of Hashd al-Shaabi in Baghdad on 3 January.
Iran retaliated by carrying out missile attacks on two American bases in Iraq on 8 January.