Eleven-year-old killed, three injured by Turkish drone attack in Amûdê
An eleven-year-old has been killed in a Turkish drone attack near Amûdê in northern Syria, three other people were injured. Parallel artillery attacks are taking place on Manbij, Zirgan and Şehba.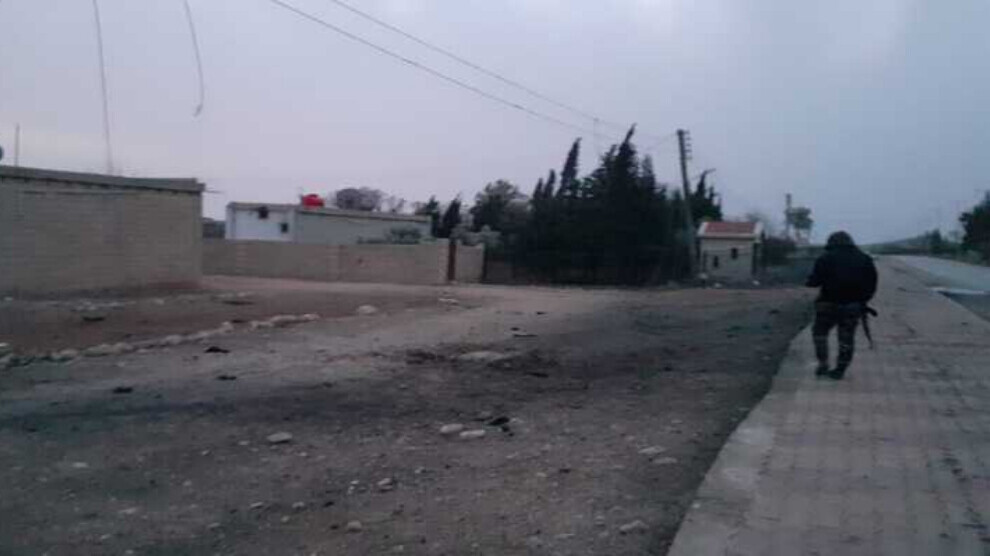 A car was attacked by a Turkish killer drone on the road between Amûdê and Dirbêsiyê in northern Syria on Wednesday. Eleven-year-old Mihemed Eli Kelah was killed in the attack, Mahir Îsa Kelah (13), the village teacher Omer Xanim (40) and Ela Cedû Ehmed (25) were injured and taken to hospital in Amûdê. All four were in the vehicle that was attacked.
Power lines have been damaged by the attack and electricity supply has been cut off in forty villages. Work is underway to repair the damage.
Meanwhile, in Manbij, further to the west, two women were injured by artillery attacks by the Turkish jihadist occupation forces. The injured are Xedîce Elo (23) and Rîham El-Hisên (18) from the village of Ereb Hesen. Further artillery attacks are targeting the rural areas in the west of Manbij, the east of al-Bab and the town of Zirgan (ar. Abu Rasen). In Şehba Canton, ten shells hit the villages of Semuqa and Cebel Neyaf and the area around the dam. The attacks continue.