Euphrates Region executives call on everyone to attend Newroz celebration in Kobanê
The Euphrates Region Newroz Preparatory Committee visited shopkeepers and people in Kobanê and called for participation in the Newroz celebration to be held tomorrow.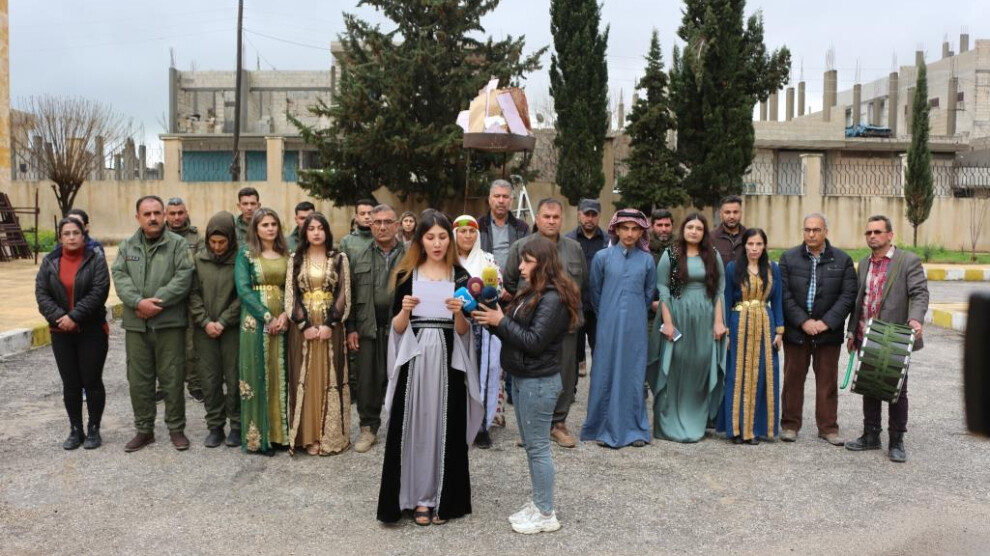 The Euphrates Region Newroz Preparatory Committee made a statement regarding the Newroz celebrations at the Baqî Xido Culture and Art Center in Kobanê. The celebration will take place tomorrow. Representatives of Kobanê Canton Autonomous Administration attended the statement read by Martyr Viyan Amara Academy member Sûad Xelîl.
The statement saluted the families of the martyrs and Leader Abdullah Öcalan.
After the Newroz fire was lit, the members of the Preparatory Committee walked around the streets of Kobanê in their colorful traditional clothes and visited citizens and shopkeepers, inviting everyone to the Newroz celebration on Mişte Nûr Hill.