Event in Hesekê marks Heroes Week
An event was held in Hesekê to mark Heroes Week and commemorate the 138 heroes of the Kurdistan Freedom Movement and the North-East Syrian Revolution who fell as martyrs in different years and places.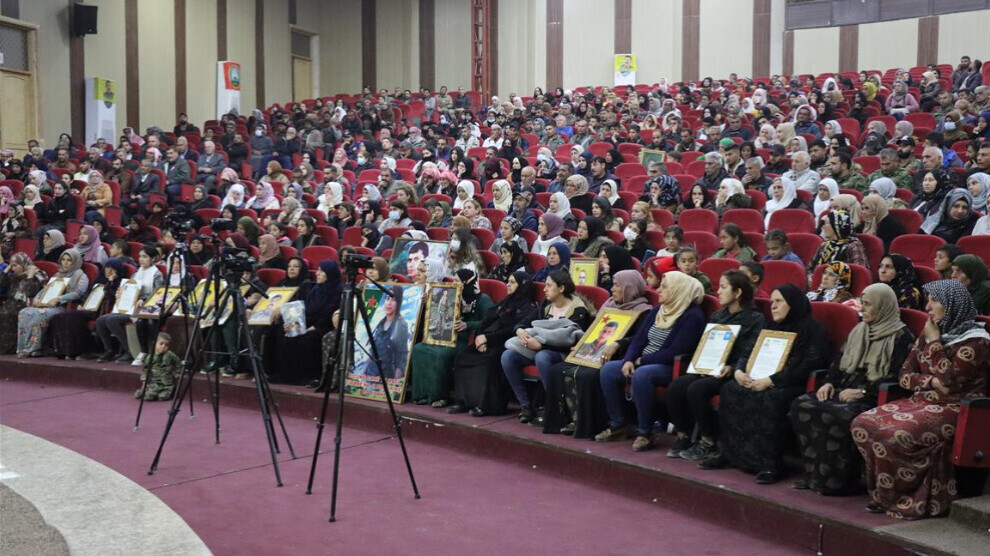 A ceremony was held in Hesekê to commemorate the 138 HPG, YJA-Star, SDF and YPJ fighters who fell as martyrs in different places and in different years in the month of March.
Serêkaniyê refugees, families of martyrs, hundreds of citizens from cities and villages attended the ceremony for the martyrs held in the Serdem hall in the Mişerfe district.
Speaking at the ceremony, Hesekê Canton Council member Fîdan Seydo said that the martyrs sacrificed their lives to ensure security and stability in the region, and said that they bowed respectfully in front of the martyrs of March.
Fidan saluted Heroes Week in the person of Martyr Mahsum Korkmaz and said: "Martyr Mahsum Korkmaz believed that trust and sacrifice are the main factors of the revolution. Since the beginning of the revolution, martyr Mahsum together with his fighters have fought and progressed on the basis of these values of belief."
Şoreş Hesekê, one of the commanders of the Cizre Region Military Council, commemorated the martyrs and noted that the leaders of the revolution were Mazlum Doğan and Mahsum Korkmaz, and that their struggle has continued until today.
After the speeches, a video about the life of martyr Mahsum Korkmaz was screened.