Farewell to SDF fighter in Tirbespiye
The SDF fighter died in the Hol Camp last week.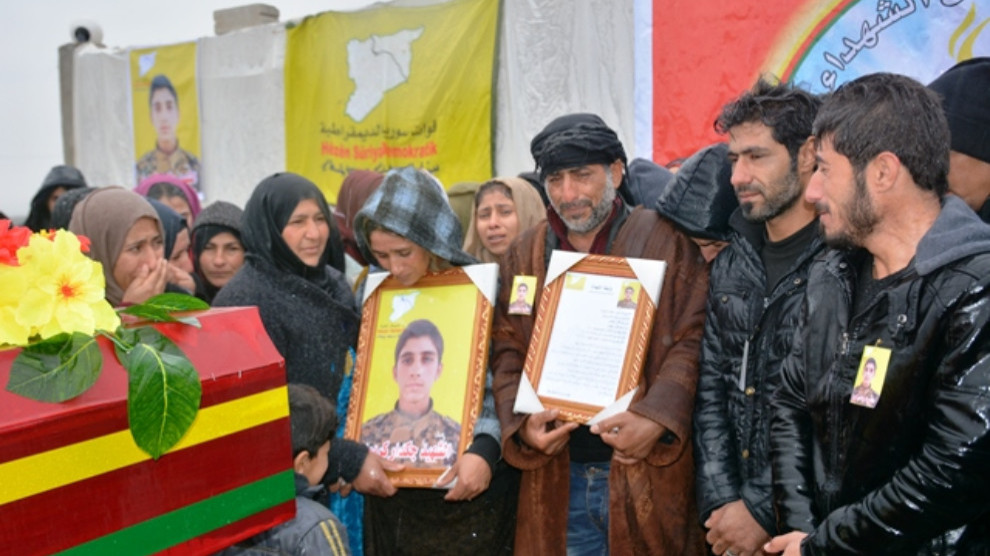 SDF fighter Quseyî El-Meyah (Çekdar) who lost his life on duty in the Hol Camp on January 10 has been laid to rest in Tirbespiye district of Qamishlo on Saturday.
The funeral ceremony at at the Şehîd Dilşêr Cemetery of Martyrs began with a minute's silence, after which Ehmed El-Ebawî, a member of the Executive Board of the Council of Martyrs' Families, spoke about the historic steps taken by the people of North and East Syria in the democratic project they have built in the region.
Speakers vowed to follow in the footsteps of the martyrs.
Çekdar was laid to rest after his death certificate was read out and handed over to his family.