Farewell to SDF fighters and FBR member in Derik
Emotional ceremony for the martyrs of the Resistance of Honor confronting Turkish invasion of Rojava.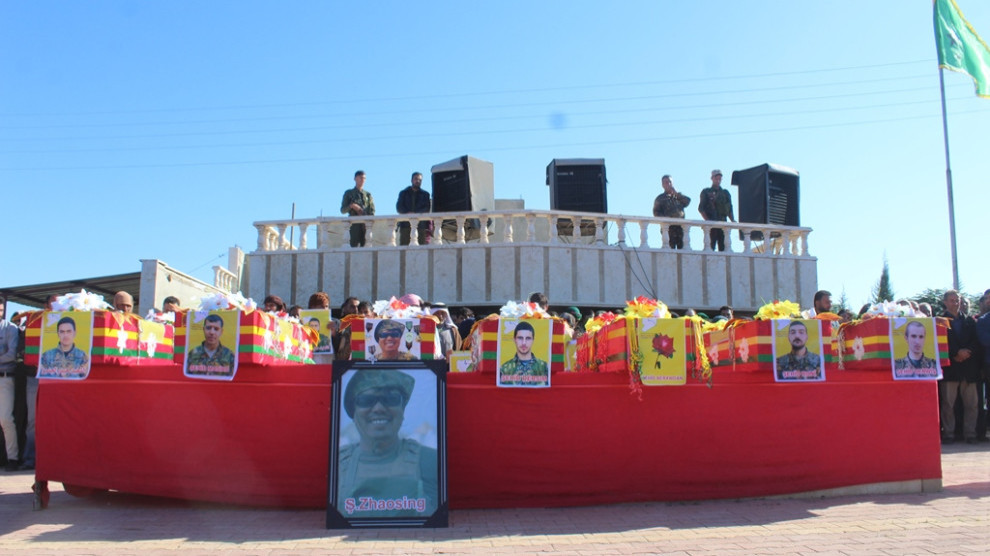 Thousands of people joined the farewell ceremony in Derik city of northern Syria for 7 SDF fighters and Free Burma Rangers member Zau Seng who lost their lives in the ongoing Turkish military offensive seeking to invade the region.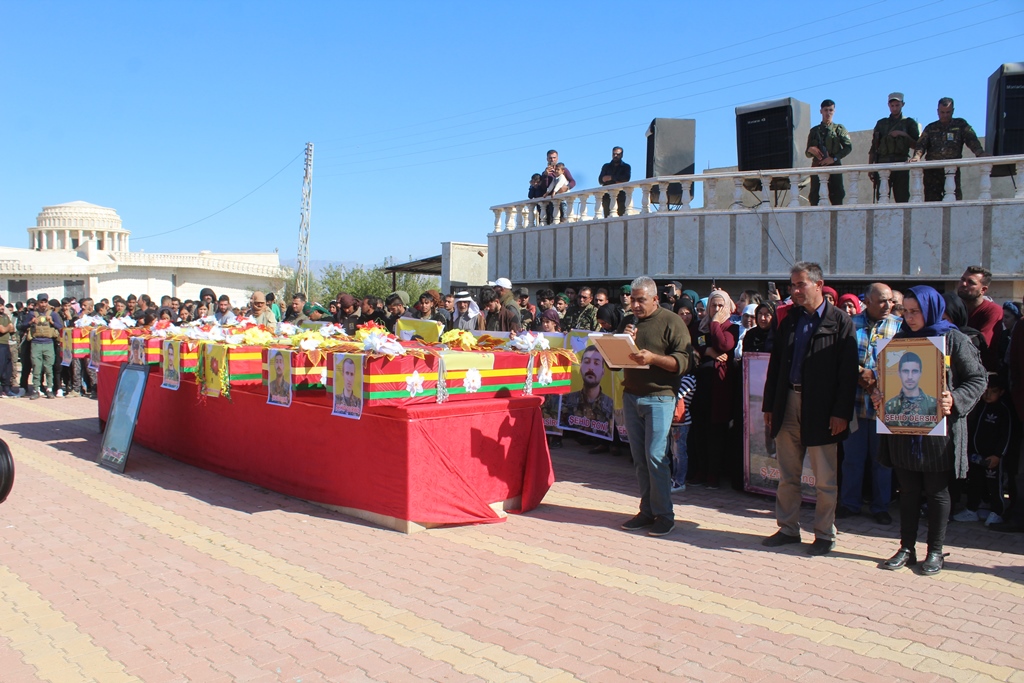 Masses from the Derik city and its districts joined the convoy accompanying the martyrs of Resistance of Honor from Martyr Hogir Hospital to Xebat Derik Cemetery of Martyrs.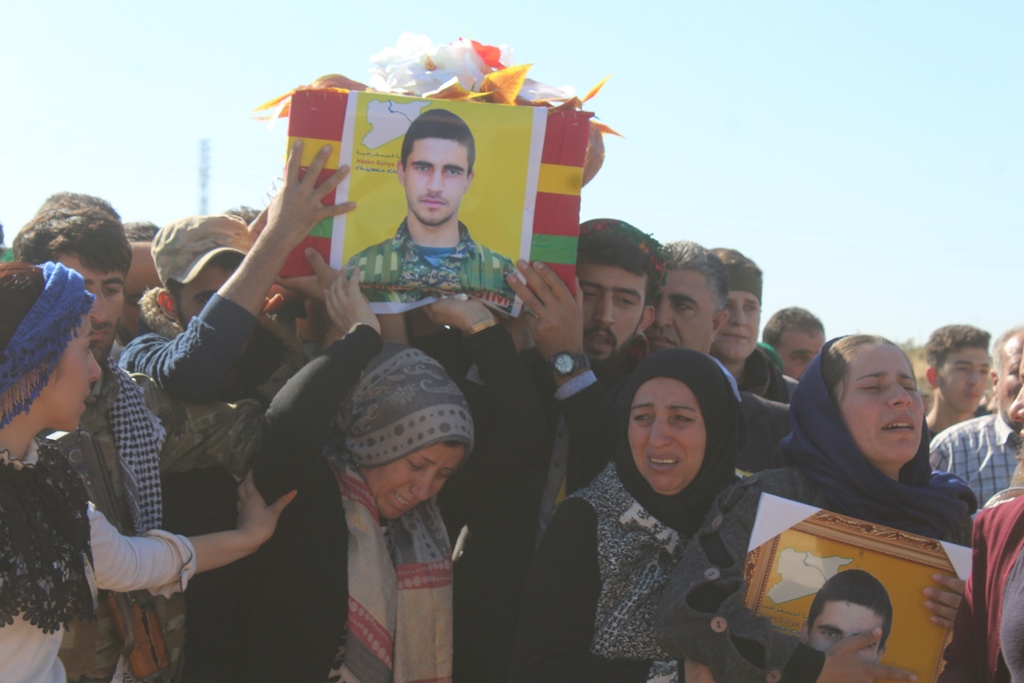 At the funeral ceremony, Aldar Xelîl of TEV-DEM (Democratic Society Movement) delivered an address in which he pointed out that the invasion of Turkey in violation of international law had been going on for four weeks despite alleged ceasefire agreements: "The occupying powers have agreed on an attack on the region. Their aim is to destroy the achievements fought for by the martyrs. We do not want war and we have not declared war on anyone. Our struggle is pure self-defence".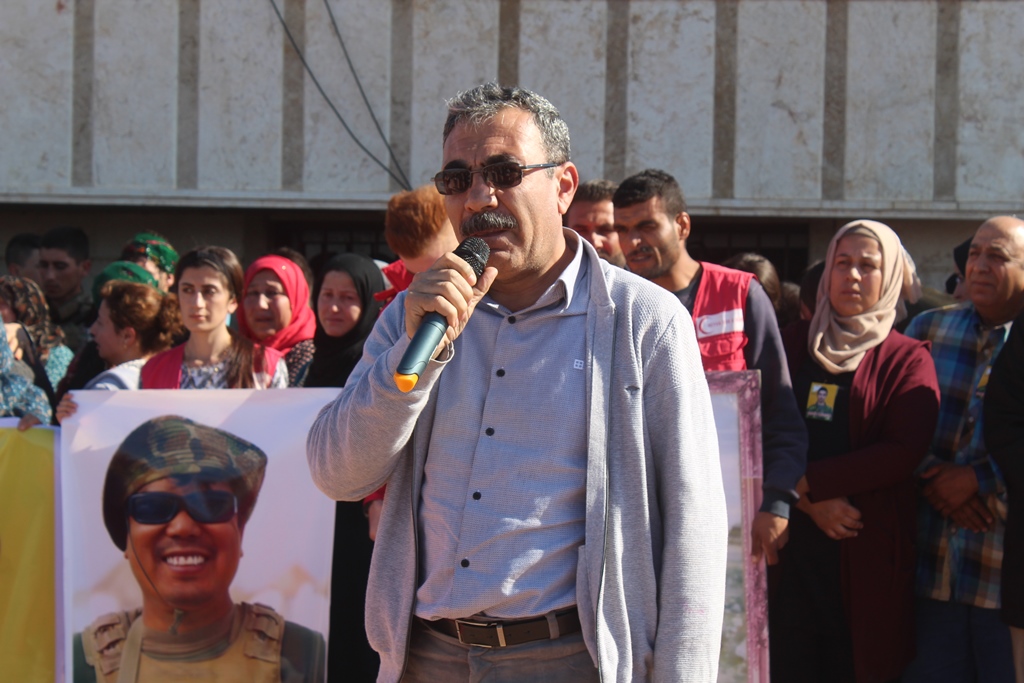 Dave Eubank: We continue our work
Dave Eubank, the founder of the "Free Burma Rangers", announced in a speech the continuation of their work. He stressed that his organization continues to see it as his task to care for the injured.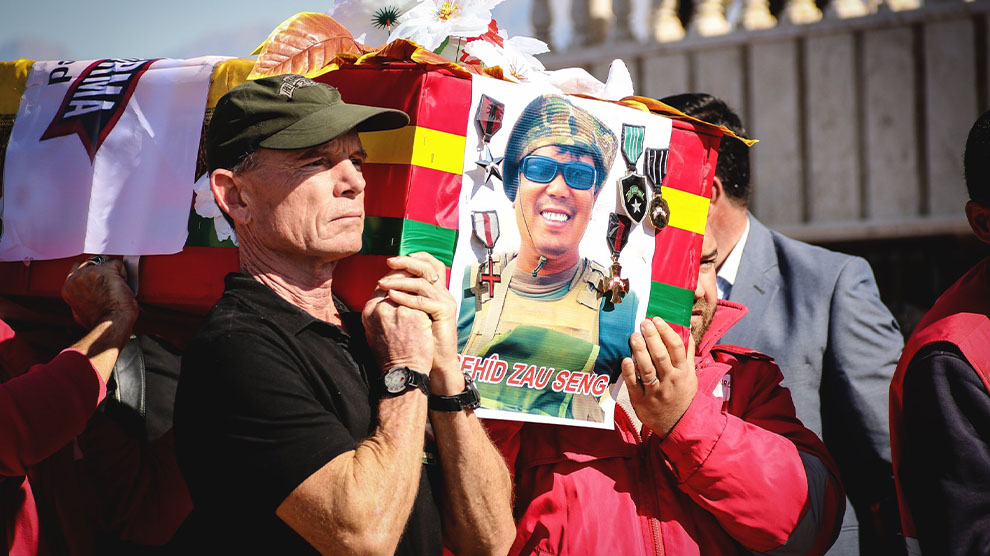 Following the speeches, the death certificates were read out and handed over to the relatives. While the SDF martyrs were laid to rest, the body of Zau Seng was taken to Martyr Hogir Hospital to be sent to his homeland.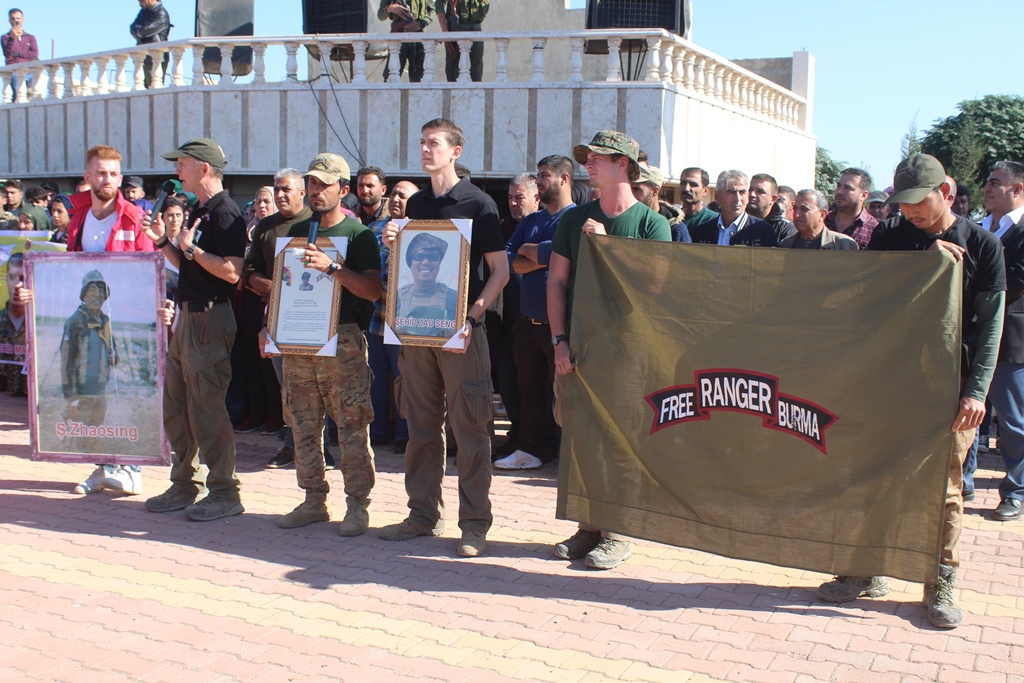 The SDF fighters bid farewell in Derik today are Mihemed Sofî (Rohat Til Koçer), Emran Ali (Dersim Botan), Hayder al-Cedu (Keder Berxwedan), Mehmûd Ehmed (Berxwedan), Hemdallah Arak (Masîro), Emîr Rindî (Ronî) and Fehmî Şînkir (Derwîş).