Fields in Afrin and Shehba set on fire 14 times
According to information provided by HRE, the Turkish occupying troops targeted fields in Afrin and Shehba 14 times in June. There are daily artillery attacks, Turkish reconnaissance drones are in continuous operation.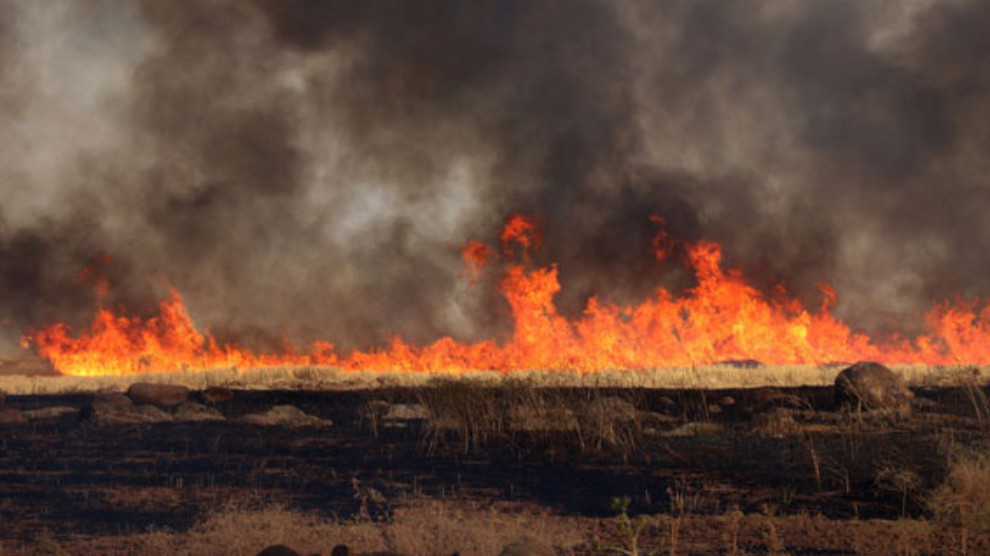 The cantons of Afrin and Shehba in northern Syria are under constant attack from the Turkish army and Islamist mercenaries, according to a statement by the Afrin Liberation Forces (HRE), founded in 2018 after the occupation of Afrin.
The HRE statement says: "The Turkish occupying state and its mercenaries continue their attacks on the regions of Afrin and Shehba without interruption. The people displaced from Afrin are also exposed to daily attacks at their current location. Constant reconnaissance flights over the regions took place in June. Afrin and Shehba are being bombed daily, resulting in 14 fires in the area, which have caused property damage. As liberation forces of Afrin, we renew our promise to defend the people against the attacks."